FALL 2018
CODEMAP® WEBINAR SERIES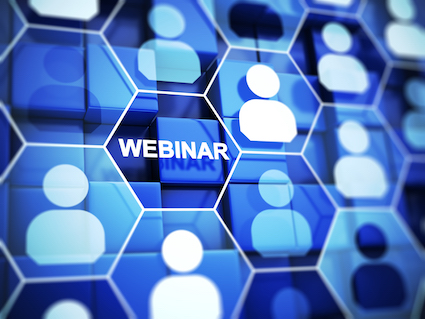 Hospital and Reference Labs Face
Coverage, Coding, and Reimbursement Challenges
Each year CodeMap presents 3 Fall Webinars to help your organization prepare and manage the changes for the upcoming year. Our Webinars are consistently attended by 400-500 individuals across many provider organizations in virtually every state in the union. This fall, the CodeMap® Webinars will focus on the following developments and issues:
Evolving Medicare Coverage Challenges for Hospital/Reference Labs: As if the recent PAMA reimbursement cuts were not enough, CMS and Medicare contractors continue to implement aggressive coverage policies to curb perceived overutilization. Many of these policies are aimed directly at specialty testing such as drug/toxicology, cardiovascular/metabolic, and molecular pathology. We will examine local coverage determinations (LCDs) that may have a significant impact on hospital and reference laboratories.
Procedure Coding Update for 2019: Each fall, we devote an entire CodeMap® Webinar to the upcoming procedure coding changes scheduled for the following year. As usual, we will discuss all new, revised, and deleted codes of both the Medicare Clinical Laboratory Fee Schedule and the Medicare Physician Fee Schedule.
Medicare Reimbursement Update for 2019: In our annual Medicare reimbursement webinar we will closely examine CMS' proposed fee schedules and providers' reactions. Many providers do not fully understand that many tests that were cut by 10% in 2018 because of PAMA will also see an additional 10% cut in 2019. Make sure your laboratory understands where and how deep the cuts will be. In addition, we will discuss the new reimbursement amounts for all new and revised codes.
SCHEDULE:
PRICING:
The price to participate in each individual CodeMap® Webinar is an affordable $225.00.
Save $180.00 by subscribing to all 3 CodeMap® Webinars. Your organization can purchase access to all 3 CodeMap® Webinars for only $495.00.
Video of Presentation and PDF Handouts.