Archive
CodeMap® Compliance Briefing: November 9, 2018
---
Editor's Welcome: Pursuant to the Protecting Access to Medicare Act of 2014 (PAMA), CMS must collect private payer payment data from clinical laboratories every 3 years. The first data collection resulted in significant cuts to the 2018 Medicare Clinical Laboratory Fee Schedule (CLFS). The second collection will begin next year. Applicable laboratories must report payment data from the first six months of 2019 during the next data reporting period, which is January 1st through March 31st of 2020. That data will form the basis of Medicare reimbursement amounts included in the 2021 CLFS.
During the first data collection, CMS was heavily criticized for only collecting payment data from a limited number of clinical laboratories. In particular, many stakeholders complained that CMS collected virtually no data from hospital laboratories. In response to this criticism, CMS recently asked the laboratory industry to submit comments on how to better define "applicable laboratories," which are the labs that must submit private payer payment data. Those comments resulted in CMS making significant changes to the definition of applicable labs. CMS communicated those changes in the recently published 2019 Physician Fee Schedule Final Rule, which includes instructions on how to implement the 2019 CLFS.
Today's CodeMap® Compliance Briefing will explain these changes and how they may affect providers of clinical laboratory services.
Sincerely,
Gregory Root, Esq.
---
CMS Changes 2019 PAMA Survey Rules
by: Charles B. Root, Ph.D.
charlesroot@codemap.com
Throughout the 2019 Physician Fee Schedule Final Rule, CMS states many times that it agrees with commenters who recommended that hospital outreach laboratories be included in the next PAMA survey or data collection. CMS agrees that inclusion of hospital outreach laboratories will result in a broader representation of the national laboratory market reporting data that will eventually determine Medicare reimbursement amounts.
To help ensure more outreach laboratories are defined as applicable laboratories, CMS made the following two significant changes:
Changing the "Majority of Medicare Revenues Threshold" Requirement
Once again, only laboratories that meet the definition of an "applicable laboratory" are required to submit payment data upon which CMS bases its payments for lab tests. One requirement of an applicable laboratory is that 50% of its Medicare revenues must come from the CLFS and the PFS during a data collection period.
Presently, Medicare revenues include fee-for-service payments under Medicare Parts A and B, Medicare Advantage payments under Medicare Part C, prescription drug payments under Medicare Part D, and any associated Medicare beneficiary deductible or coinsurance amounts. If total Medicare revenues received from the CLFS and/or PFS are 50% or more of the total Medicare revenues the entity has fulfilled the Majority of Medicare Revenues Requirement.
For the next survey period CMS is removing Medicare Advantage payments from the definition of total Medicare revenues, thus making it possible for more laboratories to qualify as applicable labs. Since the total of CLFS and PFS revenue will be divided by a smaller number, CMS predicts the change will result in significantly more laboratories fulfilling the Majority of Medicare Revenues Threshold requirement. Hopefully, at least some of those laboratories will be hospital outreach programs.
The final rule includes this statement from CMS,
"We estimated that excluding MA plan payments from total Medicare revenues (the denominator) of the majority of Medicare revenues threshold, and keeping the numerator constant (that is, revenues from only the CLFS and or PFS) yielded an increase of 49 percent in the number of laboratories meeting the majority of Medicare revenues threshold."
CMS uses the abbreviation MA to represent Medicare Advantage or Part C.
Using 14X Type of Bill to Meet Definition of Applicable Laboratory
Presently, an applicable laboratory is defined by CMS as the NPI-level entity that satisfies both the Majority of Medicare Revenues Requirement and the Low Expenditures Requirement. A hospital outreach laboratory assigned a unique NPI, separate from the hospital, could meet this definition. However, very few hospital outreach laboratories possess their own NPI.
If the outreach laboratory shares the NPI with the hospital, the outreach laboratory almost certainly will not fulfill the Majority of Medicare Revenues Requirement, because the hospital/outreach entity receives most of its Medicare revenue for tests and service performed for the Inpatient Prospective Payment System (IPPS) and the Outpatient Prospective Payment System (OPPS). In other words, hospitals receive a majority of their Medicare revenue from treating inpatients and outpatients as opposed to fee-for-service payments from the CLFS and PFS.
In order to include hospital outreach programs in determining applicable laboratory status, CMS will now use payments billed using CMS-1450 14x type of bill (14X TOB) to define applicable laboratories. Under this approach, the applicable revenues will be based on the bills used for hospital laboratory services which are paid under Medicare Part B using the 14x TOB (also known as the UB-04). The 14x TOB is used by hospitals to bill payers for outreach laboratory services for non-patients. A non-patient is defined as a beneficiary who is neither an inpatient nor an outpatient of a hospital, but who has a specimen that is submitted for analysis to a hospital and the beneficiary is not physically present at the hospital for purposes other than the laboratory services.
By using the14x TOB to define an applicable laboratory, all hospital outreach laboratories that use the 14x TOB will meet the Majority of Medicare Revenues Requirement. However, in order to be classified as an applicable laboratory they will also have to satisfy the Low Expenditures Requirement, which requires the outreach laboratory to receive at least $12,500 in reimbursement from the CLFS during the first six months of 2019. Details of exactly how all this will work will be further defined by CMS in future sub-regulatory instructions.
The following CMS statement from the final rule further demonstrates CMS' belief that hospital outreach programs should meet the definition of an applicable lab and report private payer data,
"We believe that hospital outreach laboratories without unique NPIs furnish clinical laboratory tests paid under the CLFS and PFS, albeit to Medicare beneficiaries who are not hospital patients. Accordingly, we believe such laboratories, should not be exempt from reporting the applicable data merely due to their shared use of a billing entity with a hospital."
We will thoroughly discuss these PAMA changes in our Medicare Reimbursement Update Webinar in December. Please see below for more information.
---
2019 Medicare Reimbursement Update for Labs and Pathologists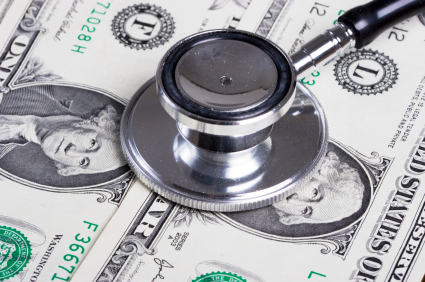 Wednesday, December 12, 2018
2:00 - 3:15 pm (Eastern Time)
PAMA will continue to deliver sizable reimbursement cuts to many tests and procedures listed on the Medicare Clinical Laboratory Fee Schedule. Your laboratory must understand how PAMA will continue to affect how much Medicare pays for many common tests throughout 2019. In addition, we will discuss all the other reimbursement changes that will affect clinical laboratories and pathologists in 2019, including reimbursement for new tests and procedures recently added to applicable Medicare payment systems. The following topics are included in our annual Medicare Reimbursement Update Webinar:
Medicare Reimbursement Cuts: Many providers do not fully understand that many tests that were cut by 10% in 2018 will also see an additional 10% cut in 2019. Make sure your laboratory understands where and how deep the cuts will be.
Possible Changes to PAMA: We will continue to monitor PAMA and its implementation. CMS recently asked for comments concerning several proposed changes and litigation continues that may change the way CMS collects private payer reimbursement data. We will examine how external forces may shape the future of PAMA and how providers may be affected by resultant changes.
Continuing Compliance with PAMA: We will examine how providers must continue to comply with the PAMA regulations. Remember, the next data collection period starts January 1, 2019. It is possible that CMS may require hospital laboratories to participate in the next data collection period just around the corner.
Analysis of Reimbursement for New Codes: CMS is adding over 100 new codes to the 2019 Clinical Lab Fee Schedule. We will examine the resultant reimbursement rates for these new codes, which providers will use to report single gene molecular pathology tests, BRCA tests, and new PLA procedures. We will also discuss how CMS determined these new payment amounts.
Automated Chemistry Panels: For years, CMS paid for automated chemistries using ATP codes that based reimbursement on the number of automated tests performed. Now, because of PAMA, the Medicare Clinical Laboratory Fee Schedule does not include ATP codes and all automated chemistries have their own unique reimbursement rates based upon what commercial insurers pay for such testing. We will discuss how providers reacted to these changes.
Price: $225.00


11/09/2018: CMS Changes 2019 PAMA Survey Rules
10/31/2018: Correction to Previous Briefing
10/12/2018: Compliance Vocabulary
10/04/2018: CMS Proposes Payment Cuts for BRCA Gene Testing
08/22/2018: OIG Report on PAMA Implementation
08/15/2018: CMS Proposes New PAMA Rules
08/01/2018: Fraud Report
07/25/2018: Preventive Laboratory Services, Part 3
07/18/2018: Preventive Laboratory Services, Part 2
07/11/2018: Preventive Laboratory Services, Part 1
06/13/2018: New Tests Added to 2019 Medicare Lab Fee Schedule
05/18/2018: Subscriber Questions
04/27/2018: 2018 Annual Laboratory Public Meeting
04/10/2018: How to Qualify a Test as an ADLT
03/23/2018: New PLA Codes
03/02/2018: Multianalyte Assays with Algorithmic Analysis (MAAA)
02/01/2018: Subscriber Questions
01/19/2018: Physician Enforcement Actions
12/19/2017: OIG Report on Lab Tests
11/30/2017: PAMA and Automated Tests
11/09/2017: Vocabulary of Reimbursement
10/27/2017: Vocabulary of Coding
09/24/2017: Alert: Preliminary PAMA Data
09/20/2017: OPPS and the Bundling of Lab Tests
08/25/2017: Direct Billing Rules, Part 2
08/18/2017: Direct Billing Rules, Part 1
08/04/2017: New ABN Form
06/30/2017: Specimen Collection Codes
06/23/2017: New 2018 Lab Test Codes
05/05/2017: Coding and Payment for CLIA Waived Molecular Tests
04/27/2017: Physician Signatures on Requisitions
03/22/2017: Diagnosis Codes on Requisitions
03/15/2017: Fraud and Abuse Updates
02/10/2017: New Coding Options under PAMA
01/18/2017: Compliance Policies
01/12/2017: 2017 Clinical Lab Fee Schedule Update
12/21/2016: G0452 Settlements
12/16/2016: Annual Compliance Audits
11/11/2016: OIG Report on Lab Payments
11/03/2016: 2017 ICD-10 Codes and NCDs
10/27/2016: Custom Panels
10/20/2016: Standing Orders
09/22/2016: Medicare Coverage and Reimbursement for Zika Virus Testing
09/16/2016: 2017 ICD-10 Diagnosis Code Update
08/31/2016: HIPAA Notice of Privacy Practices Revisited
08/17/2016: Medicare Coverage and Payment for HPV Testing
08/03/2016: Preliminary Fees for 2016 Gap Filled Test Codes
07/15/2016: 2016 Annual Laboratory Public Meeting
05/05/2016: Federal Anti-Kickback Statute 2
04/27/2016: Federal Anti-Kickback Statute
03/24/2016: Coding and Reimbursement for Genomic Sequencing Procedures, Part 2
03/17/2016: Coding and Reimbursement for Genomic Sequencing Procedures, Part 1
03/04/2016: Mass Spectrometry Coding and Reimbursement
02/11/2016: PAMA and Toxicology Reimbursement
01/14/2016: The Provision of Free Testing
01/06/2016: 2016 Medicare Coding and Reimbursement for Drug Testing
12/17/2015: Stark Non-Monetary Compensation 2015
11/13/2015: Vocabulary of Reimbursement
11/06/2015: Vocabulary of Coding
10/30/2015: Providing Meals to Physicians
10/09/2015: Update on Lab Tests for Colorectal Cancer Screening
09/30/2015: New Drug Testing Codes for 2016
08/18/2015: ICD-10 FAQs
08/13/2015: Compliance Training
08/07/2015: DNA Based Infectious Disease Assays
07/24/2015: CMS Annual Laboratory Public Meeting
07/15/2015: FAQs Concerning ICD-10, 2016 Reimbursement, and CodeMap®
06/26/2015: Latest OIG Fraud Alert
06/17/2015: Specimen Collection Supplies Revisited
05/29/2015: Medicare Payment for Gap Filled Codes
04/30/2015: Recent Enforcement Actions
04/23/2015: -59 Modifier Use and Changes
03/12/2015: Coding Waived Tests
02/5/2015: Providing Computer Equipment
01/15/2015: New Frequency Limits for Lab Tests
12/03/2014: CMS Issues New Drug Testing Codes
10/30/2014: Advisory Panel
10/13/2014: Preliminary 2015 Lab Fees
10/02/2014: Sales and Marketing Expenses
08/13/2014: New Proposed LCD Rules for Laboratory Tests
08/06/2014: New HIPAA Polices and Procedures
07/23/2014: PAMA Part 3: Coding and Reimbursement for New Tests
07/17/2014: PAMA Part 2: Creating and implementing the New Market Based Fee Schedule
07/10/2014: The Protecting Access to Medicare Act of 2014 (PAMA): An Overview
05/30/2014: Diagnosis Coding Issues
05/30/2014: Dialysis Access Maintenance Coding
05/22/2014: Discounts to Financially Needy Patients
05/21/2014: Screening Employees and Customers
04/30/2014: Discounts to Financially Needy Patients
04/02/2014: New 2015 CPT Codes, Part 2: Quantitative Drug Determinations
03/26/2014: New 2015 CPT Codes, Part 1: Qualitative Drug Screens
02/13/2014: HIPAA Notice of Privacy Practices
02/06/2014: Patient Access to Laboratory Results
01/31/2014: Date of Service and the PC
12/19/2013: New Coding Rules for IHC, FISH and Immunofluorescent Studies
12/12/2013: CMS to Reprice Medicare Lab Fee Schedule
11/21/2013: 2014 Radiology Coding Update
11/20/2013: Fraud and Abuse Enforcement
11/1/2013: Proposed Medicare Reimbursement for New 2014 Lab Codes
10/24/2013: Urinary Systems Procedures, Part 2
10/11/2013: New Molecular Pathology Fees
09/25/2013: Urinary Systems Procedures
09/18/2013: Coding and Reimbursement Updates
09/06/2013: Medicare Coverage Edits Part 3
08/21/2013: Medicare Coverage Edits Part 2
08/14/2013: Documentation for Complex Procedures
08/14/2013: Medicare Coverage Edits
08/09/2013: Coding for Thrombolysis and Thrombectomy, Part 2
08/09/2013: Physicians Payments Sunshine Act
07/26/2013: Coding for Thrombolysis and Thrombectomy, Part 1
07/26/2013: CMS Proposes Changes to Payment for Lab Tests: Part II
07/19/2013: CMS Proposes Changes to Payment for Lab Tests: Part I
06/27/2013: HIPAA and Patient Requests for Test Results
06/26/2013: Medicare Audit Improvement Act of 2012
06/19/2013: CMS Announces July Lab Meeting
06/07/2013: CMS Publishes Initial Gap fill Fees for MoPath Tests
05/16/2013: OIG Special Advisory Bulletin Concerning Exclusions
05/03/2013: EMR and EHR Safe Harbor Proposals
05/08/2013: Breast Biopsy Coding Tips
04/03/2013: Medicare Coverage of Preventive Care, Part 2
03/27/2013: Medicare Coverage of Preventive Care
03/15/2013: Sequestration Payment Reductions for Labs and Pathologists
03/14/2013: Anti-Kickback Law and Physicians
02/21/2013: Anti-Kickback Enforcement and Physicians
02/21/2013: Coding for Discontinued Outpatient Procedures
02/14/2013: Update on Prostate Biopsy Codes and Payment
01/31/2013: Medicare Gap-Fill Payments for Molecular Pathology Codes
01/31/2013: 2013 NCCI Policy Changes
01/16/2013: HIPAA Mistakes
01/16/2013: HIPAA Mistakes
01/04/2013: Reimbursement and Compliance Developments
12/20/2012: 2013 Head and Neck Angiography Coding
12/18/2012: Update to 2013 Lab Fee Schedule
12/13/2012: Apparent Errors in 2013 Lab Fee Schedule
12/07/2012: FAQs - CT/CTA/3D Rendering
11/30/2012: Coding HLA Typing Tests
11/09/2012: 2013 Physician Fee Schedule Final Rule
10/18/2012: 2013 Radiology Coding Update, Part 2
10/16/2012: Stark Prohibitions and Non-Monetary Compensation
10/11/2012: Coding and Reimbursement for Calculated Lab Results
10/04/2012: 2013 Radiology Coding Update, Part 1
09/19/2012: CMS to Gap-Fill Molecular Pathology Codes
09/12/12: 3 Day Payment Policy Window
09/06/2012: CPT Codes on Requisitions
08/29/12: To Code or Not to Code
08/21/2012: 2013 Medicare Laboratory Fee Schedule
08/15/2012: Compliance Issues Related to Test Ordering Systems
08/08/2012: Preparing for ICD-10
08/08/2012: Preparing for ICD-10
08/02/2012: Future Directions: Medicare Compliance Enforcement
08/2/2012: Future Directions: Medicare Compliance Enforcement
7/26/2012: Waiving Copays
07/25/2012: Waiving Patient Copays
07/20/12: Correct Use of Modifier -59 for Radiology Procedures, Part 2
07/12/12: Correct Use of Modifier -59 for Radiology Procedures, Part 1
06/22/2012: Medicare Pricing for 2013 Lab Codes
06/01/12: MUE FAQs
06/01/12: Specimen Collection Supplies
05/22/2012: Recent Enforcement Actions
05/22/2012: Recent Enforcement Actions
05/04/2012: Frequency Limits (MUEs) for Pathology Services
05/04/12: Diagnosis Coding for Diagnostic Radiology, Part 2
04/25/12: Diagnosis Coding for Diagnostic Radiology, Part 1
04/05/2012: Coding for Drug Determinations, Part 2
03/30/2012: Coding for Drug Determinations, Part 1
03/21/12: Fluoroscopy Coding Revisited, Part 2
03/16/2012: Multianalyte Assays with Algorithmic Analysis (MAAAs)
03/14/12: Fluoroscopy Coding Revisited, Part 1
03/02/2012: Medicare Coverage for STD Screening Tests
02/14/2012: 2012 OIG Work Plan
02/14/2012: 2012 OIG Work Plan
01/27/2012: Reporting Molecular Pathology Tests
01/19/2012: 2012 Coding Update, Part 2
01/13/2012: 2012 Coding Update
2012 Publications Notification
12/20/2011: Cardiac Catheterization Coding
12/19/2011: Questions for 2012
12/09/2011: Annual Compliance Audit
12/07/2011: Revascularization Coding FAQs
12/02/2011: Compliance Policies
11/18/2011: The Chief Compliance Officer
11/22/2011: 2012 Radiology Code Changes
10/28/2011: Dialysis Access Maintenance Coding 2
10/28/2011: The Use of Custom Panels
10/12/2011: Dialysis Access Maintenance Coding 1
10/7/2011: Palmetto LCD for Molecular Diagnostic Tests
9/26/2011: Proposed Payment for New CPT Codes
9/09/2011: New CPT Codes for 2012
9/9/2011: Evaluation and Management Services Part 2
9/2/2011: Evaluation and Management Services
8/17/2011: Discounts to Financially Needy Patients
8/17/2011: Accountable Care Organizations
8/11/2011: Accountable Care Organizations
8/12/2011: Annual Physician Notices
07/29/11: Recent OIG and DOJ Activity
8/5/2011: Update to 2012 Laboratory Fee Schedule
7/29/2011: Genetic Testing 2012
6/17/2011: CMS Meeting to Discuss Payment for 2012 New Lab Tests
5/13/2011: Recovery Audit Contractor Program Results
04/29/2011: Stark Non-Monetary Compensation
04/08/2011: EMR/EHR Safe Harbors
04/01/2011: Genetic Testing Demonstration
2/25/2011: Medicare Drug Screening Update
2/11/2011: Recent OIG and DOJ Activity
2/4/2011: Medicare Annual Wellness Visit (AWV)
01/21/2011: Stark Self-Referral Prohibitions 3
01/14/2011: Stark Self-Referral Prohibitions 2
01/07/2011: Stark Self-Referral Prohibitions 1
2011 Publications Notice
12/17/2010: New, Revised and Deleted Radiology Codes
12/17/2010: Year-End Changes
12/10/2010: 2011 Medicare Lab Fee Schedule
11/19/2010: Coding and Reimbursement of Automated Tests
11/12/2010: 2011 OIG Work Plan
10/29/2010: Proposed Medicare Payments for new 2011 Lab Codes
10/12/2010: Medicare Provider Anti-Fraud Rule: Screening Tools
10/04/2010: Medicare Provider Anti-Fraud Rule: Risk Classification
09/17/2010: 2011 CPT Code Changes
09/03/2010: Conversion to ICD-10 Stays On Schedule
08/23/2010: Chromatography CPT Codes
08/23/2010 The Medicare Physician Fee Schedule
08/06/2010: Reimbursement Review
07/23/2010: Coding Review
07/16/2010: Supervision Requirements
07/08/2010: Employee Screening
07/01/2010: Signature Requirements for Test Requisitions and Orders
06/25/2010: Employee Screening
06/18/2010: Coding Quantitative Drug Tests
06/05/2010: 2011 Laboratory CPT and HCPCS Codes
05/21/2010: Timely Submission of Medicare Claims
5/14/2010: RAC Audits Part 3
05/07/2010: New HIV Screening Codes
04/23/2010: E/M Coding and Breast Procedures
04/23/2010: Outpatients and Nonpatients
04/16/2010: RAC Audits Part 2
04/09/2010: Update: Healthcare Reform and Laboratories
04/01/2010: Multiple Procedure Payment Reductions II: Outpatient Services
3/19/2010: Multiple Procedure Payment Reduction
3/19/2010: MUE Update
3/05/2010: Coding & Reimbursement Update
3/5/2010: RAC Audits Part 1
2/19/2010: Beneficiary Inducement Prohibition
2/05/2010: Urinalysis Codes
01/29/2010: Dialysis Access Maintenance Coding
1/22/2010: Drug Screening Codes
01/08/2010: Medicare Fee Schedule Updates
CodeMap Compliance Briefing: 1/7/2010
2010 Publication Notice
2010 CodeMap® Publications Shipping Update
12/11/2009: Year End Coding Changes
12/04/2009: Travel Allowance Reimbursement
11/20/2009: Diagnosis Coding Rules for Pathologists
11/13/2009: Diagnostic Coding Rules for Laboratories
11/06/2009: Coding for Mammography Services
10/30/2009: Preliminary Payment for New Lab CPT Codes
10/23/2009: Civil Monetary Penalties
10/15/2009: HIPAA Amendments
10/02/2009: Proposed Medicare Coverage for HIV Screening
09/25/2009: Radiology Services in the Emergency Room
Upcoming Coding and Reimbursement Changes
09/18/2009: Essential Health Information System Updates
CodeMap Radiology Briefing: 09/11/2009: Compliance Vocabulary
08/28/2009 Reimbursement for Lab CPT Codes
08/21/2009: Utilization of Radiology Services
08/14/2009 Creating New CPT Codes
8/7/2009 New 2010 Laboratory CPT Codes
08/07/2009: Supervision Requirements
07/31/2009 Physician Signature Requirements
07/31/2009: Medicare Administration/Organization
07/24/2009: Health Care Reform and the Future
07/24/2009: Ultrasound Coding, Part 2
07/17/2009: New Information and Hospital Lab Direct Billing Rules
07/10/2009: Ultrasound Coding, Part 1
06/26/2009: The Future of Medical Necessity
06/19/2009: Employee Screening
06/17/2009: Documentation Requirements: Part 2
06/05/2009: NPI Issues
05/29/2009: Documentation Requirements
05/22/2009: Who Can Order Tests for Medicare Patients?
05/15/2009: The Civil False Claims Act
5/1/09: Coding Molecular Microarray Procedures
4/24/2009: Diagnostic Test Orders
4/17/09: Comparative Effectiveness Studies
4/03/2009: Fluoroscopy Coding Part 2
4/03/09: Medicare Recovery Audit (RAC) Contractor Program
03/27/09: Fluoroscopy Coding Part 1
03/20/2009: Compliance Risk Areas
03/13/09: The Terminology of Reimbursement
3/06/09: Quantitative Drug Assay Codes
02/27/2009: New ABN Form
Q2 NCD Updates
02/20/2009: Discounts for Financially Needy Patients
02/13/2009: The Terminology of Coding
2/06/09: In Vivo Lab Procedures
1/30/09: ICD-10 Implementation, Final Rule
1/23/09: 2009 Laboratory Fee Schedule
CodeMap Radiology Briefing: 01/14/2009
CodeMap Compliance Briefing: 01/14/2009
CodeMap Compliance Briefing: 12/19/08: Prostate Saturation Biopsies
12/19/2008: Year End Radiology Wrap-Up
NCD Q1 2009 Breaking News
12/05/2008: Anti-Markup Provisions
12/2/2008: Interventional Radiology Coding Conclusion 2
11/25/2008: Interventional Radiology Coding Conclusion
11/21/2008: Civil Monetary Penalties
11/12/08: Clinical Laboratory Interpretation Services
11/07/2008: Interventional Radiology Coding 3
10/29/08: MUE Update
10/24/2008: Interventional Radiology Coding 2
10/15/08: The NCD Update Process
10/10/2008: Interventional Radiology Coding 1
10/08/2008: 2009 Payment Recommendations
10/01/08: Two Issues Resolved
9/19/08: Coding and Reimbursement for HIV Tests
9/12/08: The Terminology of Reimbursement
9/5/08: The Terminology of Coding
8/22/08: Recent Subscriber Questions
08/08/2008: New PSA Screening Criteria
7/25/2008: 2008 Travel Allowances
7/17/2008: Medicare Improvements Act
6/27/2008: New Laboratory CPT Codes
6/20/2008: Medicare Payment Systems for Lab Tests III
July 2008 NCD Update
6/6/2008: Medicare Payment Systems for Lab Tests II
05/30/2008 Physician Signature Policy for Lab Claims
05/23/2008: Medicare Payment Systems for Lab Tests
05/09/2008: HCPCS Coding System
05/02/2008: Fecal Occult Blood Tests
04/25/2008 Routine Monitoring vs. Diagnostic Glucose Testing
04/11/2008: Subscriber Questions
04/04/2008: Relying on Guidance
03/28/2008: Comparative Effectiveness
03/14/2008: New ABN Form
02/22/08: Standing Orders
02/15/2008: New Metabolic Panels
2/8/2008: Diagnosis Coding Rules for Labs
02/01/2008: Using Unlisted CPT Codes
01/18/2008: Home PT/INR Testing and Monitoring
01/11/2008: Significant Changes to 2008 Physician Fee Schedule
CodeMap Compliance Briefing: 01/03/2008: Annual Compliance Audits
CodeMap Compliance Briefing: 12/14/07: 2008 PFS: New Direct Billing Provisions
12/07/07: Reconsideration of Medicare Payment for New Lab Codes
11/30/07 - Changes in Pathology Reimbursement for 2008
11/16/2007 Medical Necessity Data Files
11/9/2007: Direct Billing Rules for Hospital Laboratories
11/2/07: Payment Jurisdiction for Referred Lab Tests
10/19/07: OIG Work Plan 2008
10/12/07: Medicare Coverage of Hospital-Acquired Conditions
9/28/2007: Medicare Reimbursement for 2008 Lab Codes
9/21/07: Coding and Reimbursement for MRSA Tests
9/14/07: Coding Pap Smears
9/7/07: Date of Service Rules
8/24/07: TeleConference Tools
CodeMap Compliance Briefing: 8/17/07: Medicare Claims Processing Rules
8/10/07: Procedure Code Modifiers
7/27/07 Billing Medicare for Peripheral Blood Smear Interpretations
7/20/07: 2008 ICD-9 Code Changes
7/13/07: New 2008 Laboratory CPT Codes
6/22/07: Excessive Charges to Medicare
6/15/07: Compliance Training
6/08/07: Glucose Testing for Hospital Patients
6/01/07: Reimbursement for Unlited Procedures
5/11/07: Molecular Diagnostic Codes and Reimbursement II
5/4/07: Molecular Diagnostic Codes and Reimbursement
04/20/2007: Medicare Coverage Vocabulary
04/13/2007: Coding Vocabulary
03/30/2007: Reimbursement Vocabulary
03/23/07: Compliance Vocabulary
3/16/07: Medically Unlikely Edits (MUE) Implementation
3/2/07: The Physician Quality Reporting Initiative (PQRI)
CodeMap Compliance Briefing: 2/23/07: New Anticoagulant Management Codes
2/09/07: Glycosylated Hemoglobin (A1c) Test Codes
02/02/2007 National Provider Identifiers
CodeMap Compliance Briefing: 1/26/07: The Deficit Reduction Act
CodeMap Compliance Briefing: 1/19/07: The Civil False Claims Act
12/19/06 Medically Unlikely Edits (MUEs)
12/11/06 - 2007 Medicare Laboratory Fee Schedule
CodeMap Compliance Briefing: 12/1/06: Category III Codes
11/17/2006 2007 Radiology CPT Codes
11/10/06 New and Revised CPT Codes for Laboratory and Pathology Procedures
11/03/06 Logical Observation Identifier Names and Codes
10/20/06 Dealing with Medicare Overpayments 
10/13/06 Stark II Issues, Part 2
10/6/06: Stark II Issues, Part 1
09/29/2006 Medical Necessity Updates
09/15/06: Medicare Coverage of PSA Testing
9/8/06 Public Consultation on Medicare Payment for Lab Tests
08/25/06: Point of Care Hemoglobin A1c Testing
08/21/06 Subscriber Questions
08/11/06 CMS Awards First A/B MAC Contract
7/21/06 Medicare Coding Vocabulary
7/14/06 Setting Reimbursement Amounts for New 2007 Codes
07/07/06: New 2007 Laboratory CPT Codes
06/09/2006 Competitive Bidding III
06/02/2006 Competitive Bidding II
05/26/2006 Competitive Bidding I
05/12/2006 Briefing: ABN Update
CodeMap Compliance Briefing: 5/5/06: Subscriber Questions
04/28/2006: Billing for Purchased Interpretations
CodeMap Compliance Briefing 4/21/06
03/31/2006: Physician Voluntary Reporting System
03/24/06 Medicare Organization/ Administration
03/17/2006: Compliance Disclosure Programs
03/10/06: Automated Test Coding and Reimbursement
02/24/2006 Pay for Performance
02/17/2006: Inherent Reasonableness
2/10/06: Microarray Codes
02/03/2006 Refresher Course: Compliance Programs
01/20/2006 Refesher Course: Medicare Reimbursement
01/13/06: Laboratory Phlebotomists in Physician Offices
CodeMap Compliance Briefing: 1/06/06 2006 Federal Budget
CodeMap Compliance Briefing: 12/16/05: Lipid Codes
CodeMap Compliance Briefing: 12/9/05: Important Year End Dates
12/02/05 Fecal Occult Blood Tests
11/18/05 Employee Compliance Training
11/04/2005 New CPT Codes for Radiology
Compliance Policy Manual
10/21/2005: New CPT Codes for Lab and Pathology
CodeMap Compliance Briefing: 10/14/05: Providing Regulatory Information to Customers
CodeMap Compliance Briefing: 10/07/05: Employee Screening
CodeMap Compliance Briefing: 9/29/05: Waived Testing
CodeMap Compliance Briefing: 09/23/05: Drafting Compliance Policies
09/16/2005 2006 Lab Codes and Proposed Payments
09/09/2005: LIS and Medical Necessity
08/19/2005: Lab Tests on the 2006 Physician Fee Schedule
08/05/2005 Coding Bone Marrow and Bone Biopsies
CodeMap Compliance Briefing 07/22/05: Coding Antibody and Antigen Assays II
07/08/2005 Coding Antibody and Antigen Assays: I
06/24/2005 Resubmitting Denied Medicare Claims
06/17/2005 Diagnosis Coding Rules-Part 2
05/20/05 Diagnosis Coding Rules Part 1
05/13/2005 Reflex Manual WBC Differentials
05/06/2005 Incident To Services
04/29/2005 CMS Manuals
04/22/2005 Reflex Testing
04/15/2005 Custom Panels
04/08/2005 Medicare Administrative Contractors (MACs)
04/01/2005 Place of Service (POS) Codes
03/18/2005 Subscriber Questions
03/11/2005 Medically Unbelieveable Edits
03/04/2005: Final Hospital Compliance Guidance 4
02/25/2005: Final Hospital Compliance Guidance 3
02/18/2005 Final Hospital Compliance Guidance 2
02/11/2005 Final Hospital Compliance Guidance
02/04/2005 Final Diabetes Screening Rules
01/28/2005 Medicare Appeals II
01/21/2005: Medicare Appeals I
01/14/2005 Providing Services to SNFs
01/07/2005 Medicare Errors
12/17/2004 Year End Subscriber Questions
12/10/2004 Coding Flow Cytometry Services
12/08/2004 Alert: 2005 CodeMap Manual Production Schedule
12/03/2004 Diabetes Screening Tests
11/22/2004 Announcing CodeMap Data Files
11/19/2004 Flow Cytometry Coding and Reimbursement
11/12/2004 New Venipuncture Rules
11/05/2004 Medicare Cardiovascular Screening Benefits
10/29/2004 Subscriber Questions
10/22/2004 Genetic Testing Modifiers
10/15/2004 Coding Glucose Tests
10/08/2004 Shared Laboratories
10/01/2004 Stark II and POLs
09/24/2004 New CPT Codes for Pathology Services
09/17/2004 New CPT Codes for Lab Services
08/27/2004 SNF Consolidated Billing Exceptions
08/20/2004 The OIG Exclusion Program
08/13/2004 Medicare Initial Preventive Physical Exam
08/06/2004 New Medicare Coverage for Screening Tests
07/30/2004 Discounts to Financially Needy Patients
07/23/2004 Date of Service for Lab Tests
07/16/2004 New CPT Codes for 2005
06/25/2004 Updates to NCDs and LMRPs
06/18/2004 New Compliance Program Guidance for Hospitals II
06/11/2004 New Compliance Program Guidance for Hospitals II
06/04/2004 Annual Physician Notices
05/21/2004 Screening Pap Smear Coverge
05/14/2004 Transfusion Medicine Codes II
05/07/2004 Transfusion Medicine Codes I
04/23/2004 Anti-Mark-Up Controversy
04/16/2004 Subscriber Questions
04/09/2004 Genetic Testing Codes II
04/02/2004 Genetic Testing Codes I
03/26/2004 Laboratory Marketing Practices III
03/19/2004 Laboratory Marketing Practices II
03/12/2004 Laboratory Marketing Practices I
03/05/2004 Medicare Payment for CLIA Waived Tests
02/27/2004 Medicare Payment for ReferredTests
02/20/2004 Grace Period for CPT Codes Eliminated
02/14/2004 CCI Edits Associated with New Lab and Pathology Codes
02/06/2004 CCI Edits Associated with New Radiology Codes
01/30/2004 Venipunctures
01/23/2004 The Medicare Prescription Drug, Improvement, and Modernization Act of 2003
01/16/2004 Travel Allowances
12/19/2003 Medicare Modernization Act
12/12/2003 Medicare Reform Bill Part 2
12/05/2003 Medicare Reform Bill Part 1
11/21/2003 New HCPCS Codes for CBCs without Platelets
11/07/2003 GA, GY and GZ Modifiers
10/31/2003 Specimen Collection
10/24/2003 Coding Qualitative Drugs-of-Abuse Tests
10/17/2003 The OIG's Work Plan, Medicare CDs, Recent Enforcement Actions.
10/10/2003 ESRD Composite Rate Lab Tests
10/03/2003 End Stage Renal Disease (ESRD) Reimbursement for Automated Tests
09/26/2003 Proposed Rules from the OIG
09/12/2003 Category III (Tracking) CPT Codes
09/05/2003 New Proposed Rules for Flow Cytometry
08/15/2003 Thyroid Testing
08/01/2003 CMS Lab Reimbursement Meeting
07/25/2003 NCD Misconceptions
07/18/2003 The -GZ Modifier
07/11/2003 Screening Mammogram Codes
06/27/2003 Correct Coding Edits II
06/20/2003 Correct Coding Edits I
06/13/2003 Diagnosis Coding Rules II
06/06/2003 Diagnosis Coding Rules I
05/23/2003 Revised Medicare Appeals Provisions II
05/16/2003 Revised Medicare Appeals Provisions I
05/09/2003 Business Associates Agreements
05/02/2003 Pathologist Interpretation of Clinical Lab Tests
04/25/2003 TC Billing of Pathology Services
04/18/2003 Medicare Reimbursement for Pathology Services
04/11/2003 How to Respond to a Search Warrant
03/28/2003 How to Respond to Subpoenas
03/21/2003 How to Respond to Investigators
03/14/2003 Mandatory Claim Submission
03/07/2003: Who Can Order Diagnostic Tests?
02/28/2003 Changes in 2003 Physician Fee Schedule
02/21/2003 Medical Necessity Requirements for Chemistry Panels, Part II
02/14/2003 Medical Necessity Requirements for Chemistry Panels I
02/07/2003: ABNs and Client Cooperation
01/31/2003: Patient Ordered and/or Performed Testing
01/24/2003: The Beneficiary Anti-Kickback Statute
01/17/2003: Significant Changes in 2003 Medicare Reimbursement
01/10/2003: 2003 Medicare Lab and Physician Fee Schedules
12/13/2002: More National Coverage Policies
12/06/2002: How Medicare Sets Fees for New CPT Codes
11/22/2002: Critical Year End Dates
11/15/2002: 2003 Medicare Laboratory Fee Schedule
11/08/2002: Stark Self-Referral Prohibitions
11/01/2002: Using Modifiers -59 and -91
10/25/2002: Introduction to Privacy Regulations
10/18/2002: New Codes for Obstetrical Ultrasound
10/11/2002: National Coverage Determinations (NCDs)
10/04/2002: Implementing a Radiology Compliance Program
09/27/2002: New 2003 Lab CPT Codes
09/20/2002: Automated Order Entry
09/13/2002: National Coverage Policy for Lipids
09/06/2002: The Anti-Kickback Statute
08/23/2002: Using the New ABN Forms
08/16/2002: Advance Beneficiary Notices
08/09/2002: Medicare Coverage for PET Scans
08/02/2002: Reflex Testing
07/26/2002: 2003 Hematology CPT Code Changes II
07/19/2002: 2003 Hematology CPT Code Changes I
07/12/2002: Direct Billing Rules II
06/28/2002: Direct Billing Rules I
06/21/2002: Medicare Reimbursement for Lipid Panels
06/14/2002: Bone Density Studies
06/07/2002: CLIA Waived Testing Rules
05/31/2002: Blood Draws and the Anti-kickback Statute
National Coverage Determination (NCD) Updates
05/01/2002 - CodeMap® Quarterly Reports, Volume I, No. 2
01/15/2002 - CodeMap® Quarterly Reports, Volume I, No. 1