2020 Regulatory Update:
Hospital Laboratory Outreach Programs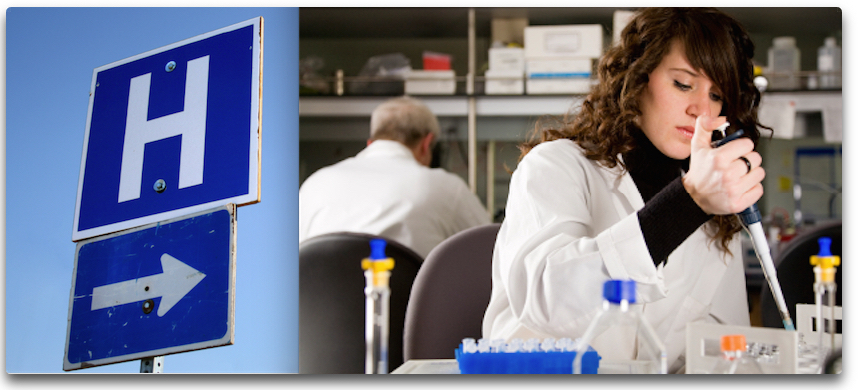 CodeMap® Webinar
Wednesday, June 17, 2020
2:00 - 3:15 pm (Eastern Time)
Each year, we devote an entire CodeMap® Webinar to the regulatory issues that confront all hospital laboratories that maintain outreach programs. As is customary, we chose the topics listed below based upon subscriber questions and suggestions submitted to us via calls and emails.
Standing Orders and Reflex Testing:

Throughout its compliance guidance, the OIG has expressed its concerns that the use of standing orders and reflex testing can result in the ordering and performance of medically unnecessary testing. Participants of this webinar will learn how to structure compliance policies and procedures to ensure these practices do not expose their provider organization to an increased risk of violating false claims act provisions.
Employee and Customer Screening:

OIG compliance guidance recommends routine screening of employees. In addition, many laboratories screen customers to ensure these organizations do not submit claims for testing ordered by excluded providers. We will discuss the importance of robust screening and the significant liabilities that can result if laboratories fail to perform these critical components of an effective compliance program.
Providing Supplies and Equipment:

Many laboratories provide specimen collection supplies to their customers. Some labs also provide computers, tablets, and/or printers for order entry and result reporting. These arrangements can be structured to achieve compliance with anti-kickback provisions and the Stark Law, but laboratories must be careful. We will explain the underlying laws, regulations, and guidance that allow some of these practices and prohibit others.
Chargemaster Management:

All laboratories should spend significant time and effort to maintain and audit their chargemasters. Labs must ensure CPT® codes, HCPCS codes, and descriptors remain up-to-date and accurate, especially those reporting molecular pathology procedures. We will describe efficient protocols for reviewing both coding and pricing information on your chargemaster including how to manage panels and profiles.
14 Day Rule and Outpatient Bundling:

We will explain this often confusing rule and help your facility understand exactly which entity may bill for molecular pathology tests and procedures performed for hospital outpatients. We will also review the outpatient bundling rules concerning laboratory tests and the technical component of pathology services.
Price: $225.00
Video of Presentation and PDF Handouts.