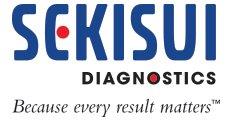 The material contained on the Codemap® website is for informational purposes only. Healthcare professionals are responsible for complying with reimbursement related rules and regulations, including the selection of appropriate Medicare codes.

Information provided by CodeMap©. For any questions, please contact Dr. Charles Root

National
2021 Laboratory Fee Schedule




The Coronavirus Aid, Relief, and Economic Security (CARES) Act suspended the payment adjustment percentage of 2% applied to all Medicare Fee-For-Service (FFS) claims from May 1 through December 31. The Consolidated Appropriations Act, 2021, signed into law on December 27, extends the suspension period to March 31, 2021.
Click here for more information.

---
Index:
| | |
| --- | --- |
| POINT OF CARE IMMUNOASSAY TESTING | RAPID DIAGNOSTIC TESTS |
---
| | | | | |
| --- | --- | --- | --- | --- |
| Test Performed | Part ## | Procedure Code | Medicare Coverage | National Limit |
| FastPack® IP Free T4 Immunoassay | 25000043 | 84439 | CCI MUE NCD | $9.02 |
| FastPack® IP Prostate Specific Antigen (PSA) Immunoassay | 25000040 | 84153 | CCI MUE NCD | $18.39 |
| FastPack® IP Testosterone Immunoassay | 25000043 | 84403 | CCI MUE | $25.81 |
| FastPack® IP Thyroid Stimulating Hormone (TSH) Immunoassay | 25000042 | 84443 | CCI MUE NCD | $16.80 |
| FastPack® IP Vitamin D Immunoassay | 25000068 | 82306 | CCI MUE | $29.60 |
| FastPack® IP hCG Immunoassay | 25000044 | 84702 | CCI MUE NCD | $15.05 |
| FastPack® FastPack IP SHBG | 25000044 | 84270 | CCI MUE | $21.73 |
Test Performed
Part ##
Procedure Code
Medicare Coverage
National Limit
Acucy® Influenza A&B Test
If Influenza A alone is ordered
1010
87804-QW


CCI MUE

$16.55
Acucy® Influenza A&B Test
If Influenza B alone is ordered
1010
87804-QW


CCI MUE

$16.55
Acucy® Influenza A&B Test
If both Influenza A and Influenza B is ordered
1010
87804-QW
87804-QW-59

CCI MUE

$ 33.10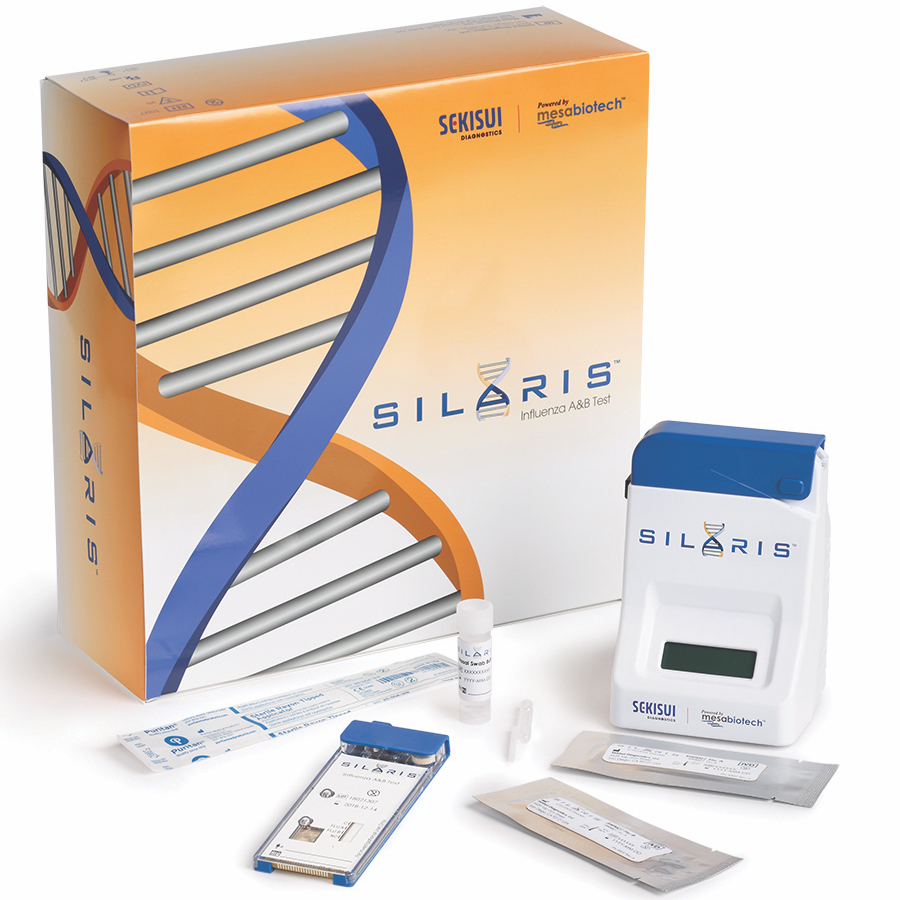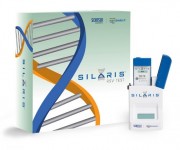 | | | | | |
| --- | --- | --- | --- | --- |
| Test Performed | Part # | Procedure Code | Medicare Coverage | National Limit |
| OSOM® H. pylori Whole Blood | 175 | 86318 | CCI MUE | $18.09 |
| OSOM® H. pylori Serum or plasma | 175 | 86677 | CCI MUE | $16.85 |
Test Performed
Part #
Procedure Code
Medicare Coverage
National Limit
OSOM® iFOB Test
25 Tests
1002
Diagnostic: 82274-QW

CCI MUE

$15.92
OSOM® iFOB Test
25 Tests
1002
Screening: G0328-QW

CCI MUE NCD

$18.05
Test Performed
Part #
Procedure Code
Medicare Coverage
National Limit
OSOM® Influenza A & B Test
If Influenza A alone is ordered;
190
87804

CCI MUE

$16.55
OSOM® Influenza A & B Test
If Influenza B alone is ordered;
190
87804

CCI MUE

$16.55
OSOM® Influenza A & B Test
If both Influenza A and Influenza B are ordered;
190
87804 and
87804-59

CCI MUE

$ 33.10
| | | | | |
| --- | --- | --- | --- | --- |
| Test Performed | Part # | Procedure Code | Medicare Coverage | National Limit |
| OSOM® Mono Test | 145 | 86308-QW | CCI MUE | $5.18 |
| OSOM® Mono Test | 145 | 86308 | CCI MUE | $5.18 |
Test Performed
Part #
Procedure Code
Medicare Coverage
National Limit
OSOM® Strep A
50 Test
141
87880-QW

CCI MUE

$16.53
OSOM® Ultra Strep A
25 Test
147
87880-QW

CCI MUE

$16.53
OSOM® Ultra Strep A
50 Test
149
87880-QW

CCI MUE

$16.53
Test Performed
Part #
Procedure Code
Medicare Coverage
National Limit
OSOM® Ultra Flu A&B Test
If both Influenza A and Influenza B are ordered;
1006
87804-QW and
87804-QW-59

CCI MUE

$ 33.10
OSOM® Ultra Flu A&B Test
If Influenza A alone is ordered;
1006
87804-QW

CCI MUE

$16.55
OSOM® Ultra Flu A&B Test
If Influenza B alone is ordered;
1006
87804-QW

CCI MUE

$16.55
| | | | | |
| --- | --- | --- | --- | --- |
| Test Performed | Part # | Procedure Code | Medicare Coverage | National Limit |
| OSOM® Ultra hCG Combo Test | 1004 | Urine 81025 | CCI MUE | $8.61 |
| OSOM® Ultra hCG Combo Test | 1004 | Serum 84703 | CCI MUE | $7.52 |
Test Performed
Part #
Procedure Code
Medicare Coverage
National Limit
OSOM® hCG Urine
50 Test Kit (Dipstick)
101
81025-QW

CCI MUE

$8.61
OSOM® Card Pregnancy
25 Test
102
81025-QW

CCI MUE

$8.61
OSOM® hCG Combo (Urine)
124
81025-QW

CCI MUE

$8.61
OSOM® hCG Combo (Serum)
124
84703

CCI MUE

$7.52
Test Performed
Part #
Procedure Code
Medicare Coverage
National Limit
OSOM® Trichomonas
Rapid Test
181
87808-QW

CCI MUE

$15.29
Test Performed
Part #
Procedure Code
Medicare Coverage
National Limit
OSOM® BV

BLUE

® Test
183
87905-QW

CCI MUE

$12.22