CodeMap® ONLINE:
The Comprehensive Medicare Reimbursement, Coverage, Coding, and Compliance Resource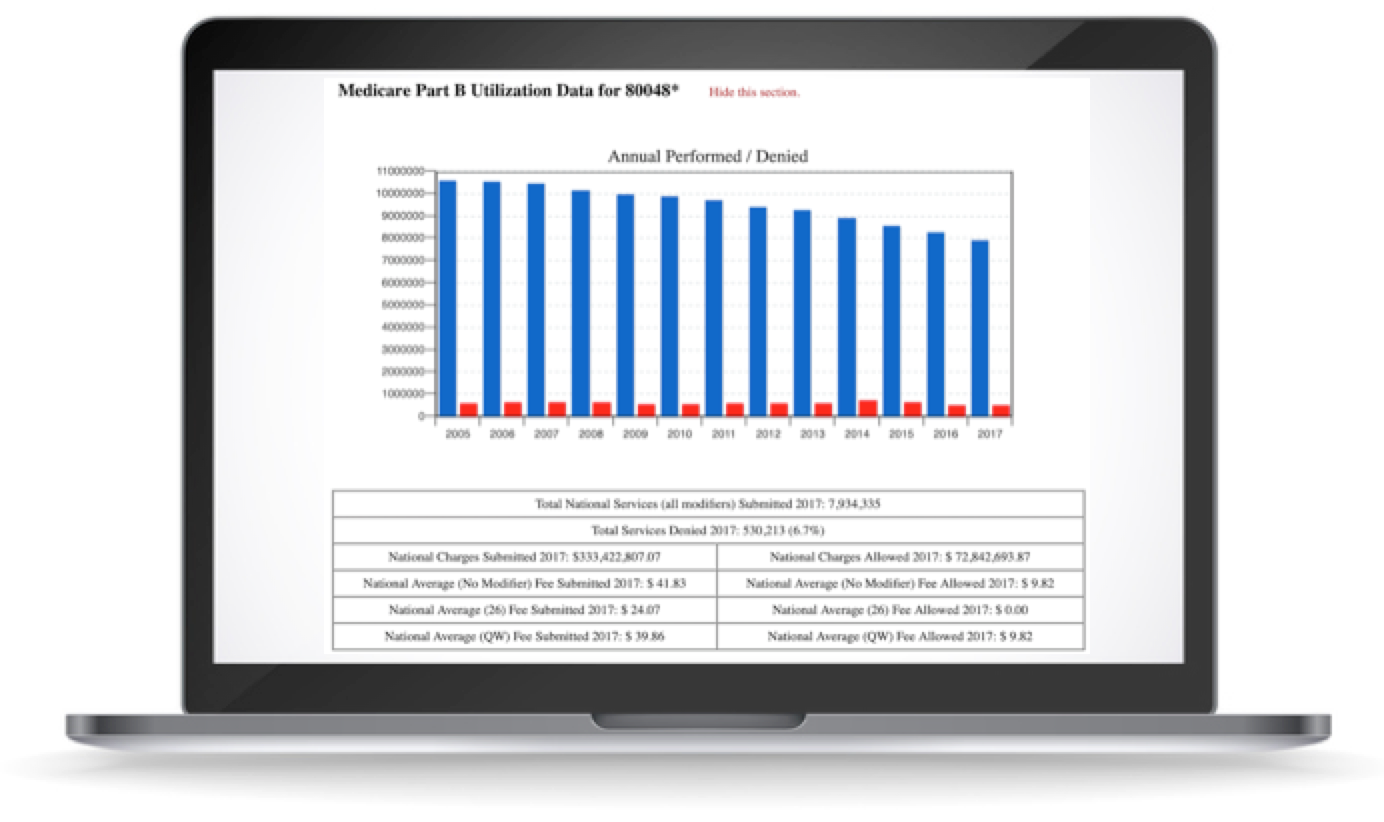 CodeMap® Online provides all the information you need to make critical Medicare reimbursement, coverage, coding, and compliance decisions. Our online resource allows providers of all types and sizes to perform effective and accurate revenue cycle management.
CodeMap® Online includes comprehensive information for all provider types, specialties, procedures, and tests: Evaluation and Management, Anesthesiology, Surgery, Radiology, Pathology and Laboratory.
Medicare Reimbursement Information

Quickly determine the exact Medicare reimbursement amount for thousands of procedures, services, and tests. CodeMap ONLINE includes comprehensive reimbursement information from the following:

Medicare Physician Fee Schedule

Medicare Laboratory Fee Schedule

Outpatient Prospective Payment System and ASC Payments Adjusted by Zip Code

All States/Localities
Medicare Coverage Policies and Medical Necessity Checker

CodeMap® Online allows your organization to perform Medical Necessity checks and efficiently research Medicare coverage criteria.

Procedure to Diagnosis Code Edit Check

National Coverage Decisions (NCDs)

Local Coverage Decisions (LCDs)

Local Coverage Articles (LCAs)

Updated continuously by nationally recognized experts in Medicare coding and reimbursement.
Procedure Coding, Diagnosis Coding, and Coding Edits

CodeMap® Online includes all procedure codes and descriptors listed in Medicare fee-for-service payment systems. Also included are all coding edits employed by Medicare and its contractors. CodeMap® ONLINE also includes all diagnosis codes and descriptors. Easily find what you need, including:

CPT® and HCPS codes

Correct Coding Initiative (CCI) edits

Medically Unlikely Edits (MUE)

ICD-10 codes

Continuously updated
Additional Resources including Utilization Data and NPI Practice Information

Historical Medicare Utilization Data and NPI Practice information allows users to:

Research utilization data for all Medicare covered tests and services by CPT code.

Determine, by procedure, the top 5 ordering specialties, top 5 places of service, average submitted claim amounts, and percentage of claims denied.

Identify which providers / physicians perform specific tests.

Determine total Medicare payments by procedure, total number of services performed by procedure code, and total number of beneficiaries treated by procedure code.

Search for data by procedure, zip code, county
Includes 1 year subscription and access to archived library of CodeMap Compliance Briefings
This product does not include a printed manual.
Online access begins upon receipt of payment and lasts for one year.

Return Policy