Laboratory Business Practice
s: Be Careful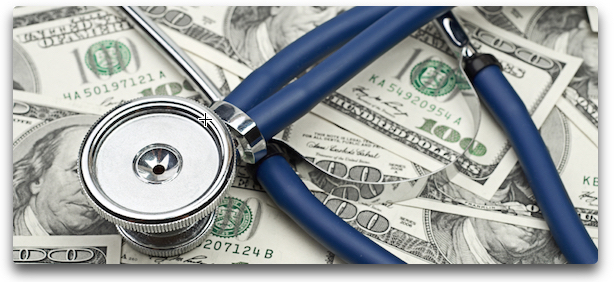 CodeMap Webinar
Wednesday, May 23, 2018
2:00-3:15 pm ET
Most laboratories depend on physician referrals to remain competitive and viable business entities. In order to foster these relationships and improve operational efficiencies, many laboratories find themselves in financial arrangements with their referring customers. Providers must be very careful how they structure such arrangements. The difference between careful planning and sloppy/ignorant execution often can mean significant liability for violating both federal and state anti-kickback provisions, self-referral prohibitions, and other tricky state laws. Providers must understand how these laws and regulations affect their interactions with referring physicians and how to avoid costly fines, penalties, and investigations. This CodeMap® Webinar will address the following types of arrangements:
Contracted Sales Representatives:

More and more clinical laboratories utilize third party contractors to perform sales and marketing services. Recent enforcement actions and court cases have highlighted the dangers these contractual arrangements may pose. We will explain the inherent risks and focus on specific arrangements that raise compliance red flags.
Contractual Arrangements with Referring Physicians:

Many clinical laboratories contract referring physicians to perform legitimate business services such as speaking engagements, directorships, and serving on advisory boards. If carefully structured these arrangements will serve both parties and not implicate federal fraud and abuse provisions. If not carefully structured these arrangements can expose both laboratories and their referring customers to significant criminal, civil, and administrative liability. We will explain the underlying laws, regulations, and guidance that allow some of these contractual arrangements and prohibit others. We will also discuss the necessary compliance safeguards that must accompany these arrangements.
Sales and Marketing Activities:

When your sales force interacts with potential and existing customers do they know what they can and cannot do. Unfortunately, many laboratories do not adequately train their sales representatives concerning anti-kickback provisions and the Stark Law. We will discuss which practices can be structured to achieve full compliance and which practices should be avoided entirely. Topics included in this webinar include the Stark non-monetary compensation exception, compliance safeguards that pertain to sales representatives, and risky practices that labs should avoid.
Specimen Collection Arrangements:

Not long ago many laboratories operating in competitive and niche markets routinely compensated referring practices to perform specimen collection. Unfortunately, some organizations abused the practice resulting in a 2014 OIG fraud alert and multiple enforcement actions. This CodeMap® Webinar will discuss the fraud alert, its impact on laboratories today, and the compliance issues of other related practices such as placing phlebotomists on-site in referring physician offices.
Recent Enforcement:

Finally, we will examine several recent enforcement actions involving laboratories that did not carefully structure their business practices. These cases will demonstrate the importance of operating a laboratory dedicated to compliant and ethical conduct.
Price: $225.00
Video of Presentation and PDF Handouts.