How to Structure Financial Arrangements with Customers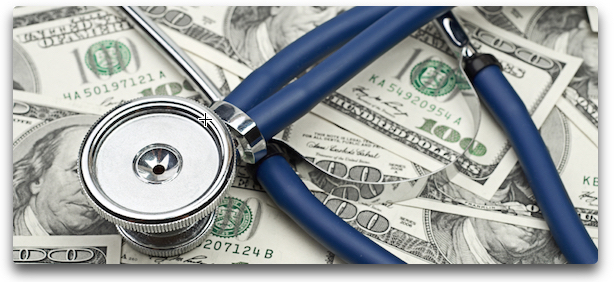 Wednesday, May 19, 2021
2:00-3:15 pm ET
Many laboratories create and maintain financial relationships with referring physicians. While these relationships may benefit both the laboratory and the customer, both parties must be very careful to comply with applicable fraud and abuse provisions. This CodeMap® Webinar will not only identify these types of arrangements, but also offer guidance on how to structure these relationships to best achieve compliance and reduce risk. In addition, we will discuss best practices concerning how to maintain these arrangements and keep your laboratory safe. Finally, we will offer examples of laboratories, which failed to properly structure and maintain financial relationships and paid a significant price in the form of investigations and subsequent enforcement actions and/or settlements. The focus of this Webinar will be:
How to Structure the Arrangement

Best Practices for Maintaining the Arrangement

Practices/Arrangements to Avoid
Specifically, this CodeMap® Webinar will address the following types of arrangements:
Physician Service Agreements:

Knowledgeable physicians can provide valuable services for clinical and pathology laboratories. These practitioners may perform speaking engagements, serve on advisory boards, fill medical directorships, and/or conduct consulting services. Learn how to structure these arrangements and keep your laboratory out of trouble.
Meals and Gifts:

Access to physician decision-makers is often contingent upon the provision of a lunch or dinner. The Stark Law allows these arrangements with strict limits. While these arrangements are common, not knowing the limitations can lead to risky practices and potential violations of federal fraud and abuse provisions. Learn about those limits and how to stay on the right side of the law.
Providing Supplies and Equipment:

Most laboratories provide specimen collection supplies to their ordering customers. Other laboratories provide computers, tablets, printers, and other types of equipment and IT support. Some of these arrangements are specifically exempted from anti-kickback and self-referral provisions, while others must be carefully structured to achieve compliance. Learn both what arrangements are permitted and what arrangements represent unreasonable risk.
Electronic Interfaces and EMR/EHR:

Confusion still exists as to how far laboratories can go to interface with customer systems to order tests and report results. If you cross the line, your laboratory will face harsh consequences. Once again, learn how to keep your laboratory safe.
Price: $225.00
Video of Presentation and PDF Handouts.