Dr. Charles Root
Biographical Information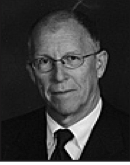 Dr. Charles Root is CEO of CodeMap, LLC. He has provided laboratory coding and reimbursement information to healthcare providers and manufacturers for over 22 years regarding compliance, coding and economic issues.
CodeMap's clients include more than 50 diagnostic test manufacturers and over 1,500 health care providers (hospitals, independent laboratories and imaging centers) who rely on CodeMap publications, compliance training, and advisory services.
Publications by Dr. Root include: the CodeMap® Medicare Reimbursement Manual for Laboratory and Pathology, the CodeMap® Medicare Reimbursement Manual for Radiology and Nuclear Medicine, and the CodeMap® ICD-10-CM (Diagnosis) Reference Manual.
Dr. Root received his Ph.D. in physical chemistry and nuclear physics from the Catholic University of America, Washington, D.C., and has taken postgraduate courses in business management and economics from Harvard and Northwestern Universities. His experience includes market research, product development, and studies on the economic impact of government regulations on healthcare delivery costs.