Archive
CodeMap® Compliance Briefing: October 27, 2016
---
Editor's Welcome:
As promised, this week we will continue our discussion of laboratory business practices, which may result in the ordering and performance of medically unnecessary testing. Last week, we examined the use of standing orders, and this week we will explore the use of custom panels. In limited circumstances, custom panels may be appropriately used if the laboratory and ordering physicians adhere to rigorous compliance policies and procedures. Today, we will discuss when exactly custom panels may be used, the necessary accompanying compliance policies and procedures, and recent actions by the federal government and its contractors to limit and discourage the use of custom panels. As is customary, please forward any questions, comments, and/or suggestions to us via email.
Sincerely,
Gregory Root, Esq.
---
Custom Panels
by: Gregory Root, Esq.
gbroot@codemap.com
Background
The OIG, CMS, Medicare contractors, and most of the clinical laboratory industry define custom panels as groupings of tests that differ in test composition from the ten panels included in the AMA's CPT manual. Presently, the CPT includes the following panels:
80047: Basic Metabolic Panel (Calcium, ionized)

80048: Basic Metabolic Panel (Calcium, total)

80050: General Health Panel

80051: Electrolyte Panel

80053: Comprehensive Metabolic Panel

80055: Obstetric Panel

80061: Lipid Panel

80069: Renal Function Panel

80074: Acute Hepatitis Panel

80076: Hepatic Function Panel
Note: The Medicare Laboratory Fee Schedule no longer includes either the General Health Panel or the Obstetric Panel.
If your laboratory offers and performs panels that include different test components than the procedures listed above, then your laboratory is performing custom panels.
OIG Guidance
The OIG and other federal agencies have repeatedly discouraged the use of custom panels in numerous communications including the OIG's Compliance Program Guidance for Clinical Laboratories. The federal government fears that excessive use of custom panels will result in the performance and billing of medically unnecessary testing. Medicare does not want physicians growing accustomed to ordering a set group of tests without considering which tests are truly reasonable and necessary for the Medicare beneficiary's care.
The OIG expressed these concerns in a January 2000 statement made to the Institute of Medicine concerning Medicare payment methodologies for laboratory services. Particularly, the OIG stated the following concerning customized panels,
"Laboratories routinely offer customized profiles and panels to physicians. Physicians often order the profile/panel containing the test they need rather than specifying just the needed test(s). Profiles and panels desensitize physician concerns about the medical necessity of the laboratory tests they are ordering. Moreover, panels and profiles contribute to unbundling billing schemes and contribute to the ordering of medically unnecessary laboratory tests."
MAC Restrictive Coverage Policies
Some Medicare Administrative Contractors (MACs) have recently published Local Coverage Determinations (LCDs) that severely restrict the use of custom panels comprised of particular types of testing. These restrictive policies typically focus on panels including cardiovascular risk tests, drug monitoring procedures, and/or molecular pathology/genetic determinations. Although differing contractors have published differing LCDs, all the policies share a common element. These policies all state that a customized panel is only covered if the test composition is based upon the medical history and needs of a particular patient. The LCDs also state that custom panels that used for every patient in a physician's practice are not medically necessary and therefore not covered.
Late in 2015, CGS, the MAC covering Ohio, finalized a policy entitled, "Biomarkers in Cardiovascular Risk Assessment." That policy states,
"This policy denies coverage for all CV risk assessment panels, except the basic lipid panel, for symptomatic (with signs and symptoms) patients with suspected or documented CV disease because panel testing is not specific to a given patient's lipid abnormality or disease."
Likewise, Palmetto, the MAC covering North Carolina and South Carolina, recently adopted a LCD that governs the performance of tests that monitor controlled substances and drugs of abuse. That policy also states that panels that are not specific to a particular patient are not covered. That LCD states the following,
"Physician-directed definitive profile testing is reasonable and necessary when ordered for a particular patient based upon historical use and community trends. However, the same physician-defined profile is not reasonable and necessary for every patient in a physician's practice. Definitive UDT orders should be individualized based on clinical history and risk assessment, and must be documented in the medical record."
Compliance Policies and Procedures
Before your organization decides to offer custom panels, it must research the LCDs and other coverage guidance in effect. If any policies explicitly state custom panels are not covered in certain situations, similar to the policies discussed above, obviously your laboratory must take great care not to offer or perform such groupings of tests.
If after researching all applicable coverage policies, your laboratory decides to allow physicians to create and order custom panels, your organization should consider implementing the following compliance policies and procedures to safeguard against the ordering and performance of medically unnecessary testing. Many of the following recommendations are included in the OIG's compliance guidance for clinical laboratories.
Creating Custom Panels
The ordering physician should drive the creation of a custom panel, not the laboratory. Ideally, the lab will only create a custom panel at the request of an ordering physician.

The lab should require the ordering physician to use a standardized form to request a custom panel. That form should clearly inform the ordering physician of the following:

All component tests.

The corresponding procedures codes and associated Medicare reimbursement for all component tests.

A statement that using custom panels may result in the ordering of tests which are not covered, reasonable, or necessary.

A statement that the OIG takes the position that any individual who knowingly causes a false claim to be submitted to the Medicare and/or Medicaid programs may be subject to significant sanctions under civil, criminal, and administrative law.

The ordering physician should sign and date the standardized form.

If a practice comprised of multiple physicians requests a custom panel, all practice members that intend to order the panel should sign and date the form.

The lab's Chief Compliance Officer should approve all requests for custom panels.
Changes to Custom Panels
Annual Physician Acknowledgments
Conclusion
Implementation of the above policies and procedures will help ensure the following:
The lab has allowed sufficient physician customer input and education concerning the establishment and ongoing use of custom panels;

The ordering physician is fully aware of what he/she is ordering including the test composition, the associated CPT codes, and the resultant Medicare reimbursement;

Custom panels will not be altered without the ordering physician's request and consent; and

On an annual basis, the lab reminds the ordering physician of the test composition, and coding and reimbursement ramifications of custom panels via a Physician Acknowledgement.
---
The 2017 CodeMap® Laboratory Complete Package includes 3 Manuals that will answer all your Medicare coding, reimbursement, and coverage questions.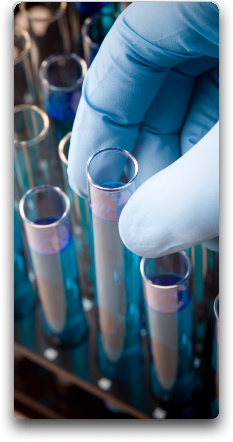 CodeMap has grouped three of its best selling manuals and a subscription to its email compliance newsletter into one low-priced package. The

2017 CodeMap® Laboratory Complete Package

allows laboratory and pathology providers to save big on the following CodeMap compliance tools:
The

2017 CodeMap® Reimbursement Manual for Lab and Pathology

consists of detailed tables of all lab and pathology procedures, listed in an easy-to-use, all-on-one-page format, which organizes similar codes in logical groups for easy comparison and selection of codes. This is the only coding manual available that links CPT codes, ICD-10 codes, and Medicare reimbursement amounts, customized to your location, all on one page.
The

2017 CodeMap® Medicare Medical Necessity Guide for Lab and Pathology

contains coverage policy information from BOTH NCDs and LCDs. The 2017 Guide is organized by test and includes the following information customized to your location: test name, CPT code, covered ICD-10 codes, and frequency limitations.
The

2017 CodeMap® CCI Guide for Lab and Pathology

is a concise and easy-to-use guide that will help you understand and comply with CCI and MUE edits.
The

CodeMap® Compliance Briefing

is our email newsletter that provides important insight into coding, reimbursement, and compliance issues to over 11,000 subscribers.
SAVE $500:

If you purchase the
2017 CodeMap® Laboratory Complete Package,
you will save your organization $500. If you purchased these manuals and the email newsletter individually, the total cost would be $1,395.
---
3 easy ways to contact us and order your 2017 CodeMap Medicare Manuals:
1. Internet: Click here to order your 2017 CodeMap Medicare Manuals from our website;
2. Phone: Call us at 847-381-5465 to place your order. We accept credit cards and purchase orders;
3. Fax: Click here to download an order form. Then fill it out and fax it to us at 847-381-4606.

01/11/2019: SUPPORT Legislation
11/09/2018: CMS Changes 2019 PAMA Survey Rules
10/31/2018: Correction to Previous Briefing
10/12/2018: Compliance Vocabulary
10/04/2018: CMS Proposes Payment Cuts for BRCA Gene Testing
08/22/2018: OIG Report on PAMA Implementation
08/15/2018: CMS Proposes New PAMA Rules
08/01/2018: Fraud Report
07/25/2018: Preventive Laboratory Services, Part 3
07/18/2018: Preventive Laboratory Services, Part 2
07/11/2018: Preventive Laboratory Services, Part 1
06/13/2018: New Tests Added to 2019 Medicare Lab Fee Schedule
05/18/2018: Subscriber Questions
04/27/2018: 2018 Annual Laboratory Public Meeting
04/10/2018: How to Qualify a Test as an ADLT
03/23/2018: New PLA Codes
03/02/2018: Multianalyte Assays with Algorithmic Analysis (MAAA)
02/01/2018: Subscriber Questions
01/19/2018: Physician Enforcement Actions
12/19/2017: OIG Report on Lab Tests
11/30/2017: PAMA and Automated Tests
11/09/2017: Vocabulary of Reimbursement
10/27/2017: Vocabulary of Coding
09/24/2017: Alert: Preliminary PAMA Data
09/20/2017: OPPS and the Bundling of Lab Tests
08/25/2017: Direct Billing Rules, Part 2
08/18/2017: Direct Billing Rules, Part 1
08/04/2017: New ABN Form
06/30/2017: Specimen Collection Codes
06/23/2017: New 2018 Lab Test Codes
05/05/2017: Coding and Payment for CLIA Waived Molecular Tests
04/27/2017: Physician Signatures on Requisitions
03/22/2017: Diagnosis Codes on Requisitions
03/15/2017: Fraud and Abuse Updates
02/10/2017: New Coding Options under PAMA
01/18/2017: Compliance Policies
01/12/2017: 2017 Clinical Lab Fee Schedule Update
12/21/2016: G0452 Settlements
12/16/2016: Annual Compliance Audits
11/11/2016: OIG Report on Lab Payments
11/03/2016: 2017 ICD-10 Codes and NCDs
10/27/2016: Custom Panels
10/20/2016: Standing Orders
09/22/2016: Medicare Coverage and Reimbursement for Zika Virus Testing
09/16/2016: 2017 ICD-10 Diagnosis Code Update
08/31/2016: HIPAA Notice of Privacy Practices Revisited
08/17/2016: Medicare Coverage and Payment for HPV Testing
08/03/2016: Preliminary Fees for 2016 Gap Filled Test Codes
07/15/2016: 2016 Annual Laboratory Public Meeting
05/05/2016: Federal Anti-Kickback Statute 2
04/27/2016: Federal Anti-Kickback Statute
03/24/2016: Coding and Reimbursement for Genomic Sequencing Procedures, Part 2
03/17/2016: Coding and Reimbursement for Genomic Sequencing Procedures, Part 1
03/04/2016: Mass Spectrometry Coding and Reimbursement
02/11/2016: PAMA and Toxicology Reimbursement
01/14/2016: The Provision of Free Testing
01/06/2016: 2016 Medicare Coding and Reimbursement for Drug Testing
12/17/2015: Stark Non-Monetary Compensation 2015
11/13/2015: Vocabulary of Reimbursement
11/06/2015: Vocabulary of Coding
10/30/2015: Providing Meals to Physicians
10/09/2015: Update on Lab Tests for Colorectal Cancer Screening
09/30/2015: New Drug Testing Codes for 2016
08/18/2015: ICD-10 FAQs
08/13/2015: Compliance Training
08/07/2015: DNA Based Infectious Disease Assays
07/24/2015: CMS Annual Laboratory Public Meeting
07/15/2015: FAQs Concerning ICD-10, 2016 Reimbursement, and CodeMap®
06/26/2015: Latest OIG Fraud Alert
06/17/2015: Specimen Collection Supplies Revisited
05/29/2015: Medicare Payment for Gap Filled Codes
04/30/2015: Recent Enforcement Actions
04/23/2015: -59 Modifier Use and Changes
03/12/2015: Coding Waived Tests
02/5/2015: Providing Computer Equipment
01/15/2015: New Frequency Limits for Lab Tests
12/03/2014: CMS Issues New Drug Testing Codes
10/30/2014: Advisory Panel
10/13/2014: Preliminary 2015 Lab Fees
10/02/2014: Sales and Marketing Expenses
08/13/2014: New Proposed LCD Rules for Laboratory Tests
08/06/2014: New HIPAA Polices and Procedures
07/23/2014: PAMA Part 3: Coding and Reimbursement for New Tests
07/17/2014: PAMA Part 2: Creating and implementing the New Market Based Fee Schedule
07/10/2014: The Protecting Access to Medicare Act of 2014 (PAMA): An Overview
05/30/2014: Diagnosis Coding Issues
05/30/2014: Dialysis Access Maintenance Coding
05/22/2014: Discounts to Financially Needy Patients
05/21/2014: Screening Employees and Customers
04/30/2014: Discounts to Financially Needy Patients
04/02/2014: New 2015 CPT Codes, Part 2: Quantitative Drug Determinations
03/26/2014: New 2015 CPT Codes, Part 1: Qualitative Drug Screens
02/13/2014: HIPAA Notice of Privacy Practices
02/06/2014: Patient Access to Laboratory Results
01/31/2014: Date of Service and the PC
12/19/2013: New Coding Rules for IHC, FISH and Immunofluorescent Studies
12/12/2013: CMS to Reprice Medicare Lab Fee Schedule
11/21/2013: 2014 Radiology Coding Update
11/20/2013: Fraud and Abuse Enforcement
11/1/2013: Proposed Medicare Reimbursement for New 2014 Lab Codes
10/24/2013: Urinary Systems Procedures, Part 2
10/11/2013: New Molecular Pathology Fees
09/25/2013: Urinary Systems Procedures
09/18/2013: Coding and Reimbursement Updates
09/06/2013: Medicare Coverage Edits Part 3
08/21/2013: Medicare Coverage Edits Part 2
08/14/2013: Documentation for Complex Procedures
08/14/2013: Medicare Coverage Edits
08/09/2013: Coding for Thrombolysis and Thrombectomy, Part 2
08/09/2013: Physicians Payments Sunshine Act
07/26/2013: Coding for Thrombolysis and Thrombectomy, Part 1
07/26/2013: CMS Proposes Changes to Payment for Lab Tests: Part II
07/19/2013: CMS Proposes Changes to Payment for Lab Tests: Part I
06/27/2013: HIPAA and Patient Requests for Test Results
06/26/2013: Medicare Audit Improvement Act of 2012
06/19/2013: CMS Announces July Lab Meeting
06/07/2013: CMS Publishes Initial Gap fill Fees for MoPath Tests
05/16/2013: OIG Special Advisory Bulletin Concerning Exclusions
05/03/2013: EMR and EHR Safe Harbor Proposals
05/08/2013: Breast Biopsy Coding Tips
04/03/2013: Medicare Coverage of Preventive Care, Part 2
03/27/2013: Medicare Coverage of Preventive Care
03/15/2013: Sequestration Payment Reductions for Labs and Pathologists
03/14/2013: Anti-Kickback Law and Physicians
02/21/2013: Anti-Kickback Enforcement and Physicians
02/21/2013: Coding for Discontinued Outpatient Procedures
02/14/2013: Update on Prostate Biopsy Codes and Payment
01/31/2013: Medicare Gap-Fill Payments for Molecular Pathology Codes
01/31/2013: 2013 NCCI Policy Changes
01/16/2013: HIPAA Mistakes
01/16/2013: HIPAA Mistakes
01/04/2013: Reimbursement and Compliance Developments
12/20/2012: 2013 Head and Neck Angiography Coding
12/18/2012: Update to 2013 Lab Fee Schedule
12/13/2012: Apparent Errors in 2013 Lab Fee Schedule
12/07/2012: FAQs - CT/CTA/3D Rendering
11/30/2012: Coding HLA Typing Tests
11/09/2012: 2013 Physician Fee Schedule Final Rule
10/18/2012: 2013 Radiology Coding Update, Part 2
10/16/2012: Stark Prohibitions and Non-Monetary Compensation
10/11/2012: Coding and Reimbursement for Calculated Lab Results
10/04/2012: 2013 Radiology Coding Update, Part 1
09/19/2012: CMS to Gap-Fill Molecular Pathology Codes
09/12/12: 3 Day Payment Policy Window
09/06/2012: CPT Codes on Requisitions
08/29/12: To Code or Not to Code
08/21/2012: 2013 Medicare Laboratory Fee Schedule
08/15/2012: Compliance Issues Related to Test Ordering Systems
08/08/2012: Preparing for ICD-10
08/08/2012: Preparing for ICD-10
08/02/2012: Future Directions: Medicare Compliance Enforcement
08/2/2012: Future Directions: Medicare Compliance Enforcement
7/26/2012: Waiving Copays
07/25/2012: Waiving Patient Copays
07/20/12: Correct Use of Modifier -59 for Radiology Procedures, Part 2
07/12/12: Correct Use of Modifier -59 for Radiology Procedures, Part 1
06/22/2012: Medicare Pricing for 2013 Lab Codes
06/01/12: MUE FAQs
06/01/12: Specimen Collection Supplies
05/22/2012: Recent Enforcement Actions
05/22/2012: Recent Enforcement Actions
05/04/2012: Frequency Limits (MUEs) for Pathology Services
05/04/12: Diagnosis Coding for Diagnostic Radiology, Part 2
04/25/12: Diagnosis Coding for Diagnostic Radiology, Part 1
04/05/2012: Coding for Drug Determinations, Part 2
03/30/2012: Coding for Drug Determinations, Part 1
03/21/12: Fluoroscopy Coding Revisited, Part 2
03/16/2012: Multianalyte Assays with Algorithmic Analysis (MAAAs)
03/14/12: Fluoroscopy Coding Revisited, Part 1
03/02/2012: Medicare Coverage for STD Screening Tests
02/14/2012: 2012 OIG Work Plan
02/14/2012: 2012 OIG Work Plan
01/27/2012: Reporting Molecular Pathology Tests
01/19/2012: 2012 Coding Update, Part 2
01/13/2012: 2012 Coding Update
2012 Publications Notification
12/20/2011: Cardiac Catheterization Coding
12/19/2011: Questions for 2012
12/09/2011: Annual Compliance Audit
12/07/2011: Revascularization Coding FAQs
12/02/2011: Compliance Policies
11/18/2011: The Chief Compliance Officer
11/22/2011: 2012 Radiology Code Changes
10/28/2011: Dialysis Access Maintenance Coding 2
10/28/2011: The Use of Custom Panels
10/12/2011: Dialysis Access Maintenance Coding 1
10/7/2011: Palmetto LCD for Molecular Diagnostic Tests
9/26/2011: Proposed Payment for New CPT Codes
9/09/2011: New CPT Codes for 2012
9/9/2011: Evaluation and Management Services Part 2
9/2/2011: Evaluation and Management Services
8/17/2011: Discounts to Financially Needy Patients
8/17/2011: Accountable Care Organizations
8/11/2011: Accountable Care Organizations
8/12/2011: Annual Physician Notices
07/29/11: Recent OIG and DOJ Activity
8/5/2011: Update to 2012 Laboratory Fee Schedule
7/29/2011: Genetic Testing 2012
6/17/2011: CMS Meeting to Discuss Payment for 2012 New Lab Tests
5/13/2011: Recovery Audit Contractor Program Results
04/29/2011: Stark Non-Monetary Compensation
04/08/2011: EMR/EHR Safe Harbors
04/01/2011: Genetic Testing Demonstration
2/25/2011: Medicare Drug Screening Update
2/11/2011: Recent OIG and DOJ Activity
2/4/2011: Medicare Annual Wellness Visit (AWV)
01/21/2011: Stark Self-Referral Prohibitions 3
01/14/2011: Stark Self-Referral Prohibitions 2
01/07/2011: Stark Self-Referral Prohibitions 1
2011 Publications Notice
12/17/2010: New, Revised and Deleted Radiology Codes
12/17/2010: Year-End Changes
12/10/2010: 2011 Medicare Lab Fee Schedule
11/19/2010: Coding and Reimbursement of Automated Tests
11/12/2010: 2011 OIG Work Plan
10/29/2010: Proposed Medicare Payments for new 2011 Lab Codes
10/12/2010: Medicare Provider Anti-Fraud Rule: Screening Tools
10/04/2010: Medicare Provider Anti-Fraud Rule: Risk Classification
09/17/2010: 2011 CPT Code Changes
09/03/2010: Conversion to ICD-10 Stays On Schedule
08/23/2010: Chromatography CPT Codes
08/23/2010 The Medicare Physician Fee Schedule
08/06/2010: Reimbursement Review
07/23/2010: Coding Review
07/16/2010: Supervision Requirements
07/08/2010: Employee Screening
07/01/2010: Signature Requirements for Test Requisitions and Orders
06/25/2010: Employee Screening
06/18/2010: Coding Quantitative Drug Tests
06/05/2010: 2011 Laboratory CPT and HCPCS Codes
05/21/2010: Timely Submission of Medicare Claims
5/14/2010: RAC Audits Part 3
05/07/2010: New HIV Screening Codes
04/23/2010: E/M Coding and Breast Procedures
04/23/2010: Outpatients and Nonpatients
04/16/2010: RAC Audits Part 2
04/09/2010: Update: Healthcare Reform and Laboratories
04/01/2010: Multiple Procedure Payment Reductions II: Outpatient Services
3/19/2010: Multiple Procedure Payment Reduction
3/19/2010: MUE Update
3/05/2010: Coding & Reimbursement Update
3/5/2010: RAC Audits Part 1
2/19/2010: Beneficiary Inducement Prohibition
2/05/2010: Urinalysis Codes
01/29/2010: Dialysis Access Maintenance Coding
1/22/2010: Drug Screening Codes
01/08/2010: Medicare Fee Schedule Updates
CodeMap Compliance Briefing: 1/7/2010
2010 Publication Notice
2010 CodeMap® Publications Shipping Update
12/11/2009: Year End Coding Changes
12/04/2009: Travel Allowance Reimbursement
11/20/2009: Diagnosis Coding Rules for Pathologists
11/13/2009: Diagnostic Coding Rules for Laboratories
11/06/2009: Coding for Mammography Services
10/30/2009: Preliminary Payment for New Lab CPT Codes
10/23/2009: Civil Monetary Penalties
10/15/2009: HIPAA Amendments
10/02/2009: Proposed Medicare Coverage for HIV Screening
09/25/2009: Radiology Services in the Emergency Room
Upcoming Coding and Reimbursement Changes
09/18/2009: Essential Health Information System Updates
CodeMap Radiology Briefing: 09/11/2009: Compliance Vocabulary
08/28/2009 Reimbursement for Lab CPT Codes
08/21/2009: Utilization of Radiology Services
08/14/2009 Creating New CPT Codes
8/7/2009 New 2010 Laboratory CPT Codes
08/07/2009: Supervision Requirements
07/31/2009 Physician Signature Requirements
07/31/2009: Medicare Administration/Organization
07/24/2009: Health Care Reform and the Future
07/24/2009: Ultrasound Coding, Part 2
07/17/2009: New Information and Hospital Lab Direct Billing Rules
07/10/2009: Ultrasound Coding, Part 1
06/26/2009: The Future of Medical Necessity
06/19/2009: Employee Screening
06/17/2009: Documentation Requirements: Part 2
06/05/2009: NPI Issues
05/29/2009: Documentation Requirements
05/22/2009: Who Can Order Tests for Medicare Patients?
05/15/2009: The Civil False Claims Act
5/1/09: Coding Molecular Microarray Procedures
4/24/2009: Diagnostic Test Orders
4/17/09: Comparative Effectiveness Studies
4/03/2009: Fluoroscopy Coding Part 2
4/03/09: Medicare Recovery Audit (RAC) Contractor Program
03/27/09: Fluoroscopy Coding Part 1
03/20/2009: Compliance Risk Areas
03/13/09: The Terminology of Reimbursement
3/06/09: Quantitative Drug Assay Codes
02/27/2009: New ABN Form
Q2 NCD Updates
02/20/2009: Discounts for Financially Needy Patients
02/13/2009: The Terminology of Coding
2/06/09: In Vivo Lab Procedures
1/30/09: ICD-10 Implementation, Final Rule
1/23/09: 2009 Laboratory Fee Schedule
CodeMap Radiology Briefing: 01/14/2009
CodeMap Compliance Briefing: 01/14/2009
CodeMap Compliance Briefing: 12/19/08: Prostate Saturation Biopsies
12/19/2008: Year End Radiology Wrap-Up
NCD Q1 2009 Breaking News
12/05/2008: Anti-Markup Provisions
12/2/2008: Interventional Radiology Coding Conclusion 2
11/25/2008: Interventional Radiology Coding Conclusion
11/21/2008: Civil Monetary Penalties
11/12/08: Clinical Laboratory Interpretation Services
11/07/2008: Interventional Radiology Coding 3
10/29/08: MUE Update
10/24/2008: Interventional Radiology Coding 2
10/15/08: The NCD Update Process
10/10/2008: Interventional Radiology Coding 1
10/08/2008: 2009 Payment Recommendations
10/01/08: Two Issues Resolved
9/19/08: Coding and Reimbursement for HIV Tests
9/12/08: The Terminology of Reimbursement
9/5/08: The Terminology of Coding
8/22/08: Recent Subscriber Questions
08/08/2008: New PSA Screening Criteria
7/25/2008: 2008 Travel Allowances
7/17/2008: Medicare Improvements Act
6/27/2008: New Laboratory CPT Codes
6/20/2008: Medicare Payment Systems for Lab Tests III
July 2008 NCD Update
6/6/2008: Medicare Payment Systems for Lab Tests II
05/30/2008 Physician Signature Policy for Lab Claims
05/23/2008: Medicare Payment Systems for Lab Tests
05/09/2008: HCPCS Coding System
05/02/2008: Fecal Occult Blood Tests
04/25/2008 Routine Monitoring vs. Diagnostic Glucose Testing
04/11/2008: Subscriber Questions
04/04/2008: Relying on Guidance
03/28/2008: Comparative Effectiveness
03/14/2008: New ABN Form
02/22/08: Standing Orders
02/15/2008: New Metabolic Panels
2/8/2008: Diagnosis Coding Rules for Labs
02/01/2008: Using Unlisted CPT Codes
01/18/2008: Home PT/INR Testing and Monitoring
01/11/2008: Significant Changes to 2008 Physician Fee Schedule
CodeMap Compliance Briefing: 01/03/2008: Annual Compliance Audits
CodeMap Compliance Briefing: 12/14/07: 2008 PFS: New Direct Billing Provisions
12/07/07: Reconsideration of Medicare Payment for New Lab Codes
11/30/07 - Changes in Pathology Reimbursement for 2008
11/16/2007 Medical Necessity Data Files
11/9/2007: Direct Billing Rules for Hospital Laboratories
11/2/07: Payment Jurisdiction for Referred Lab Tests
10/19/07: OIG Work Plan 2008
10/12/07: Medicare Coverage of Hospital-Acquired Conditions
9/28/2007: Medicare Reimbursement for 2008 Lab Codes
9/21/07: Coding and Reimbursement for MRSA Tests
9/14/07: Coding Pap Smears
9/7/07: Date of Service Rules
8/24/07: TeleConference Tools
CodeMap Compliance Briefing: 8/17/07: Medicare Claims Processing Rules
8/10/07: Procedure Code Modifiers
7/27/07 Billing Medicare for Peripheral Blood Smear Interpretations
7/20/07: 2008 ICD-9 Code Changes
7/13/07: New 2008 Laboratory CPT Codes
6/22/07: Excessive Charges to Medicare
6/15/07: Compliance Training
6/08/07: Glucose Testing for Hospital Patients
6/01/07: Reimbursement for Unlited Procedures
5/11/07: Molecular Diagnostic Codes and Reimbursement II
5/4/07: Molecular Diagnostic Codes and Reimbursement
04/20/2007: Medicare Coverage Vocabulary
04/13/2007: Coding Vocabulary
03/30/2007: Reimbursement Vocabulary
03/23/07: Compliance Vocabulary
3/16/07: Medically Unlikely Edits (MUE) Implementation
3/2/07: The Physician Quality Reporting Initiative (PQRI)
CodeMap Compliance Briefing: 2/23/07: New Anticoagulant Management Codes
2/09/07: Glycosylated Hemoglobin (A1c) Test Codes
02/02/2007 National Provider Identifiers
CodeMap Compliance Briefing: 1/26/07: The Deficit Reduction Act
CodeMap Compliance Briefing: 1/19/07: The Civil False Claims Act
12/19/06 Medically Unlikely Edits (MUEs)
12/11/06 - 2007 Medicare Laboratory Fee Schedule
CodeMap Compliance Briefing: 12/1/06: Category III Codes
11/17/2006 2007 Radiology CPT Codes
11/10/06 New and Revised CPT Codes for Laboratory and Pathology Procedures
11/03/06 Logical Observation Identifier Names and Codes
10/20/06 Dealing with Medicare Overpayments 
10/13/06 Stark II Issues, Part 2
10/6/06: Stark II Issues, Part 1
09/29/2006 Medical Necessity Updates
09/15/06: Medicare Coverage of PSA Testing
9/8/06 Public Consultation on Medicare Payment for Lab Tests
08/25/06: Point of Care Hemoglobin A1c Testing
08/21/06 Subscriber Questions
08/11/06 CMS Awards First A/B MAC Contract
7/21/06 Medicare Coding Vocabulary
7/14/06 Setting Reimbursement Amounts for New 2007 Codes
07/07/06: New 2007 Laboratory CPT Codes
06/09/2006 Competitive Bidding III
06/02/2006 Competitive Bidding II
05/26/2006 Competitive Bidding I
05/12/2006 Briefing: ABN Update
CodeMap Compliance Briefing: 5/5/06: Subscriber Questions
04/28/2006: Billing for Purchased Interpretations
CodeMap Compliance Briefing 4/21/06
03/31/2006: Physician Voluntary Reporting System
03/24/06 Medicare Organization/ Administration
03/17/2006: Compliance Disclosure Programs
03/10/06: Automated Test Coding and Reimbursement
02/24/2006 Pay for Performance
02/17/2006: Inherent Reasonableness
2/10/06: Microarray Codes
02/03/2006 Refresher Course: Compliance Programs
01/20/2006 Refesher Course: Medicare Reimbursement
01/13/06: Laboratory Phlebotomists in Physician Offices
CodeMap Compliance Briefing: 1/06/06 2006 Federal Budget
CodeMap Compliance Briefing: 12/16/05: Lipid Codes
CodeMap Compliance Briefing: 12/9/05: Important Year End Dates
12/02/05 Fecal Occult Blood Tests
11/18/05 Employee Compliance Training
11/04/2005 New CPT Codes for Radiology
Compliance Policy Manual
10/21/2005: New CPT Codes for Lab and Pathology
CodeMap Compliance Briefing: 10/14/05: Providing Regulatory Information to Customers
CodeMap Compliance Briefing: 10/07/05: Employee Screening
CodeMap Compliance Briefing: 9/29/05: Waived Testing
CodeMap Compliance Briefing: 09/23/05: Drafting Compliance Policies
09/16/2005 2006 Lab Codes and Proposed Payments
09/09/2005: LIS and Medical Necessity
08/19/2005: Lab Tests on the 2006 Physician Fee Schedule
08/05/2005 Coding Bone Marrow and Bone Biopsies
CodeMap Compliance Briefing 07/22/05: Coding Antibody and Antigen Assays II
07/08/2005 Coding Antibody and Antigen Assays: I
06/24/2005 Resubmitting Denied Medicare Claims
06/17/2005 Diagnosis Coding Rules-Part 2
05/20/05 Diagnosis Coding Rules Part 1
05/13/2005 Reflex Manual WBC Differentials
05/06/2005 Incident To Services
04/29/2005 CMS Manuals
04/22/2005 Reflex Testing
04/15/2005 Custom Panels
04/08/2005 Medicare Administrative Contractors (MACs)
04/01/2005 Place of Service (POS) Codes
03/18/2005 Subscriber Questions
03/11/2005 Medically Unbelieveable Edits
03/04/2005: Final Hospital Compliance Guidance 4
02/25/2005: Final Hospital Compliance Guidance 3
02/18/2005 Final Hospital Compliance Guidance 2
02/11/2005 Final Hospital Compliance Guidance
02/04/2005 Final Diabetes Screening Rules
01/28/2005 Medicare Appeals II
01/21/2005: Medicare Appeals I
01/14/2005 Providing Services to SNFs
01/07/2005 Medicare Errors
12/17/2004 Year End Subscriber Questions
12/10/2004 Coding Flow Cytometry Services
12/08/2004 Alert: 2005 CodeMap Manual Production Schedule
12/03/2004 Diabetes Screening Tests
11/22/2004 Announcing CodeMap Data Files
11/19/2004 Flow Cytometry Coding and Reimbursement
11/12/2004 New Venipuncture Rules
11/05/2004 Medicare Cardiovascular Screening Benefits
10/29/2004 Subscriber Questions
10/22/2004 Genetic Testing Modifiers
10/15/2004 Coding Glucose Tests
10/08/2004 Shared Laboratories
10/01/2004 Stark II and POLs
09/24/2004 New CPT Codes for Pathology Services
09/17/2004 New CPT Codes for Lab Services
08/27/2004 SNF Consolidated Billing Exceptions
08/20/2004 The OIG Exclusion Program
08/13/2004 Medicare Initial Preventive Physical Exam
08/06/2004 New Medicare Coverage for Screening Tests
07/30/2004 Discounts to Financially Needy Patients
07/23/2004 Date of Service for Lab Tests
07/16/2004 New CPT Codes for 2005
06/25/2004 Updates to NCDs and LMRPs
06/18/2004 New Compliance Program Guidance for Hospitals II
06/11/2004 New Compliance Program Guidance for Hospitals II
06/04/2004 Annual Physician Notices
05/21/2004 Screening Pap Smear Coverge
05/14/2004 Transfusion Medicine Codes II
05/07/2004 Transfusion Medicine Codes I
04/23/2004 Anti-Mark-Up Controversy
04/16/2004 Subscriber Questions
04/09/2004 Genetic Testing Codes II
04/02/2004 Genetic Testing Codes I
03/26/2004 Laboratory Marketing Practices III
03/19/2004 Laboratory Marketing Practices II
03/12/2004 Laboratory Marketing Practices I
03/05/2004 Medicare Payment for CLIA Waived Tests
02/27/2004 Medicare Payment for ReferredTests
02/20/2004 Grace Period for CPT Codes Eliminated
02/14/2004 CCI Edits Associated with New Lab and Pathology Codes
02/06/2004 CCI Edits Associated with New Radiology Codes
01/30/2004 Venipunctures
01/23/2004 The Medicare Prescription Drug, Improvement, and Modernization Act of 2003
01/16/2004 Travel Allowances
12/19/2003 Medicare Modernization Act
12/12/2003 Medicare Reform Bill Part 2
12/05/2003 Medicare Reform Bill Part 1
11/21/2003 New HCPCS Codes for CBCs without Platelets
11/07/2003 GA, GY and GZ Modifiers
10/31/2003 Specimen Collection
10/24/2003 Coding Qualitative Drugs-of-Abuse Tests
10/17/2003 The OIG's Work Plan, Medicare CDs, Recent Enforcement Actions.
10/10/2003 ESRD Composite Rate Lab Tests
10/03/2003 End Stage Renal Disease (ESRD) Reimbursement for Automated Tests
09/26/2003 Proposed Rules from the OIG
09/12/2003 Category III (Tracking) CPT Codes
09/05/2003 New Proposed Rules for Flow Cytometry
08/15/2003 Thyroid Testing
08/01/2003 CMS Lab Reimbursement Meeting
07/25/2003 NCD Misconceptions
07/18/2003 The -GZ Modifier
07/11/2003 Screening Mammogram Codes
06/27/2003 Correct Coding Edits II
06/20/2003 Correct Coding Edits I
06/13/2003 Diagnosis Coding Rules II
06/06/2003 Diagnosis Coding Rules I
05/23/2003 Revised Medicare Appeals Provisions II
05/16/2003 Revised Medicare Appeals Provisions I
05/09/2003 Business Associates Agreements
05/02/2003 Pathologist Interpretation of Clinical Lab Tests
04/25/2003 TC Billing of Pathology Services
04/18/2003 Medicare Reimbursement for Pathology Services
04/11/2003 How to Respond to a Search Warrant
03/28/2003 How to Respond to Subpoenas
03/21/2003 How to Respond to Investigators
03/14/2003 Mandatory Claim Submission
03/07/2003: Who Can Order Diagnostic Tests?
02/28/2003 Changes in 2003 Physician Fee Schedule
02/21/2003 Medical Necessity Requirements for Chemistry Panels, Part II
02/14/2003 Medical Necessity Requirements for Chemistry Panels I
02/07/2003: ABNs and Client Cooperation
01/31/2003: Patient Ordered and/or Performed Testing
01/24/2003: The Beneficiary Anti-Kickback Statute
01/17/2003: Significant Changes in 2003 Medicare Reimbursement
01/10/2003: 2003 Medicare Lab and Physician Fee Schedules
12/13/2002: More National Coverage Policies
12/06/2002: How Medicare Sets Fees for New CPT Codes
11/22/2002: Critical Year End Dates
11/15/2002: 2003 Medicare Laboratory Fee Schedule
11/08/2002: Stark Self-Referral Prohibitions
11/01/2002: Using Modifiers -59 and -91
10/25/2002: Introduction to Privacy Regulations
10/18/2002: New Codes for Obstetrical Ultrasound
10/11/2002: National Coverage Determinations (NCDs)
10/04/2002: Implementing a Radiology Compliance Program
09/27/2002: New 2003 Lab CPT Codes
09/20/2002: Automated Order Entry
09/13/2002: National Coverage Policy for Lipids
09/06/2002: The Anti-Kickback Statute
08/23/2002: Using the New ABN Forms
08/16/2002: Advance Beneficiary Notices
08/09/2002: Medicare Coverage for PET Scans
08/02/2002: Reflex Testing
07/26/2002: 2003 Hematology CPT Code Changes II
07/19/2002: 2003 Hematology CPT Code Changes I
07/12/2002: Direct Billing Rules II
06/28/2002: Direct Billing Rules I
06/21/2002: Medicare Reimbursement for Lipid Panels
06/14/2002: Bone Density Studies
06/07/2002: CLIA Waived Testing Rules
05/31/2002: Blood Draws and the Anti-kickback Statute
National Coverage Determination (NCD) Updates
05/01/2002 - CodeMap® Quarterly Reports, Volume I, No. 2
01/15/2002 - CodeMap® Quarterly Reports, Volume I, No. 1