2019 Regulatory Update:
Hospital Laboratory Outreach Programs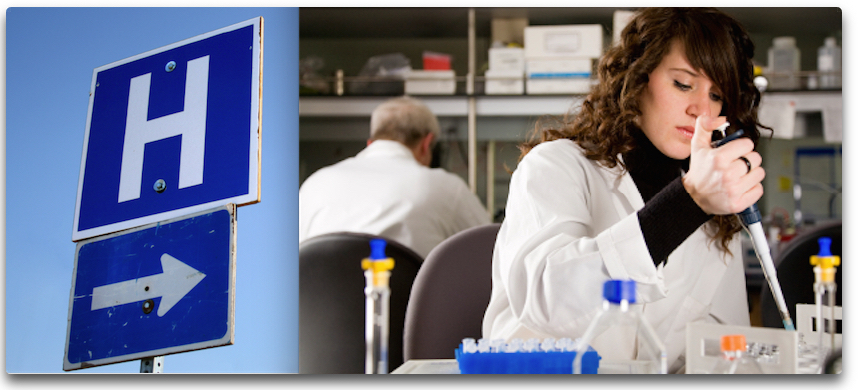 CodeMap® Webinar
Wednesday, June 26, 2019
2:00 - 3:15 pm (Eastern Time)
Each year, we devote an entire CodeMap® Webinar to the regulatory issues that confront all hospital laboratories that maintain outreach programs. As is customary, we will focus on issues that have consistently been identified by our subscribers as complex, confusing, and/or worrisome. We chose the topics listed below based upon subscriber questions and suggestions submitted to us via calls and emails.
The 2019 Regulatory Update will address the legal and regulatory implications of the following:
PAMA and Hospital Reporting Requirements:

The 2019 Physician Fee Schedule Final Rule mandates that hospitals that maintain outreach programs are now defined as "applicable labs" under PAMA. That means these providers are subject to PAMA data collection and reporting requirements just like other independent labs. We are already in the midst of the current data collection period (January 1 - June 30). Hospital private payer data will influence the 2021 Medicare Clinical Laboratory Fee Schedule. In this webinar, we will explain the requirements that now apply to hospitals and how your organization must comply or face civil monetary penalties as high as $10,000/day.
Clinical Consultations and Interpretations: Hospital and clinical laboratories often misunderstand the rules and regulations, which allow providers to report and bill for laboratory consultations and interpretations. We will explore the requirements of these services identified by procedure codes 80502, 80500, G0452, and others. In addition, we will highlight numerous enforcement actions, which have penalized providers that billed for molecular pathology interpretations, but did not comply with applicable rules.
Direct Billing:

As hospitals and other providers continue to create ever-expanding networks and other arrangements, which entity can and should bill for services may not be clear. Hospitals must understand when it is appropriate to client bill and under what circumstances. We will review Medicare's Direct Billing Rules concerning clinical laboratory tests, explain the 70/30 Rule, and cover billing for inpatients, outpatients, and nonpatients. We will also discuss differing state laws concerning clinical laboratory billing arrangements.
Compliance Training:

A comprehensive employee training program is a crucial component of any effective compliance program. Documentation of effective training is critical in demonstrating a good-faith effort to comply with federal laws, rules, and regulations. We will explore how hospitals create and maintain effective compliance training programs. In addition, we will review applicable OIG compliance guidance concerning compliance training and requirements included in recent settlements and corporate integrity agreements.
Price: $225.00
Video of Presentation and PDF Handouts.